Tequila
4 May 2008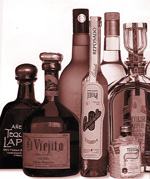 Tequila can only be produced in Mexico, in the Tequila Region, and must comply with strict Mexican government regulations. In order to satisfy an ever-growing demand and a multitude of consumer's preferences and tastes, tequila is produced in two general categories and four different types in three of those categories. The two categories are defined by the percentage of juices coming from the blue agave:
Tequila 100% Agave. Must be made with 100% blue agave juices and must be bottled at the distillery in Mexico. It may be Blanco, Reposado, or Añejo.
Tequila. Must be made with at least 51% blue agave juices. This tequila may be exported in bulk to be bottled in other countries following the NOM standard. It may be Blanco, Gold, Reposado, or Añejo
The NOM standard defines four types of tequila:
Blanco or Silver

This is the traditional tequila that started it all. Clear and transparent, fresh from the still tequila is called Blanco (white or silver) and must be bottled immediately after the distillation process. It has the true bouquet and flavor of the blue agave. It is usually strong and is traditionally enjoyed in a "caballito" (2 oz small glass).
Oro or Gold

Is tequila Blanco mellowed by the addition of colorants and flavorings, caramel being the most common. It is the tequila of choice for frozen Margaritas.
Reposado or Rested
It is Blanco that has been kept (or rested) in white oak casks or vats called "pipones" for more than two months and up to one year. The oak barrels give Reposado a mellowed taste, pleasing bouquet, and its pale color. Reposado keeps the blue agave taste and is gentler to the palate. These tequilas have experienced exponential demand and high prices.
Añejo or Aged

It is Blanco tequila aged in white oak casks for more than a year. Maximum capacity of the casks should not exceed 600 liters (159 gallons). The amber color and woody flavor are picked up from the oak, and the oxidation that takes place through the porous wood develops the unique bouquet and taste.
Reserva

Although not a category in itself, it is a special Añejo that certain distillers keep in oak casks for up to 8 years. Reserva enters the big leagues of liquor both in taste and in price.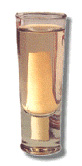 HOW TO DRINK TEQUILA
Tequila is a fine and complex liquor and as such it must be sipped slowly. It should be served at room temperature, although some like it ice cold keeping a bottle in the freezer (alcohol does not freeze). Traditionally most people serve it in a "caballito", a 2 ounce glass made exclusively for this purpose.
The famous Riedel Glass Company from Austria has introduced a 6 3/4 oz Tequila glass. This company was the first to recognize the effect of the shape of a glass on perception and drinking pleasure of wines and alcoholic beverages.
Riedel reports that "This elegant slender glass has a tall stem, meant to lift fine tequila to the level it deserves, to accord it the appreciation and respect of which it is worthy."
However, the traditional "caballito" still is the favorite glass to enjoy Blanco and Reposado. Añejo is preferably served in a snifter so that its aroma is fully appreciated.
Blanco and Reposado may be accompanied by "sangrita" made of tomato and orange juice with salt and chile.

The tequila shot with salt on one hand and a bite of lime is Hollywood stuff and few people drink it that way, mostly tourists. However, some people do put some lime juice in the tequila or bite the lime before sipping it. In many restaurants throughout Mexico they bring you a small tray with your favorite brand, a caballito with sangrita, salt and half a lime.
It is a sound practice to order the waiter to bring the tequila bottle to your table and have it poured in front of you. Some places do not keep a fair stock of brands, but they might say they do and serve you something different than what you ordered.
Choose the tequila that you like and enjoy it. There is really not a right way to drink, sip, or gulp tequila. Life is, after all, a matter of taste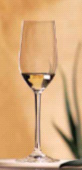 Cheers Happy Cinco de Mayo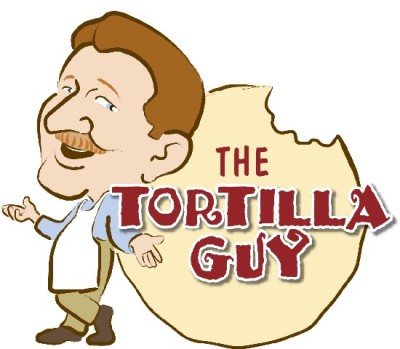 Tequila