Pineapple Concentrate Drink Ideas
16 Dec 2010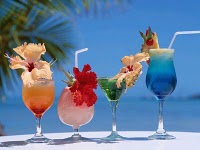 If you want to add a little bit of tang as well as sweetness to your beverages, you must add pineapple concentrate to them. The juice mixes well along with other components used in recipes without overpowering the blend, unless you want the pineapple as a keynote in the flavor profile. Pineapple concentrate is also good for health as it is rich in omega-3 fatty acids as well as vitamin C.
Smoothie

You can prepare smoothie by mixing 1 cup pineapple concentrate along with 1 cup orange juice in a blender. Add a cup of vanilla yogurt, one small peeled orange as well as 1/2 cup of ice to it. Blend on high until the mixture turns smooth. Serve cold along with a slice of fresh pineapple as garnish. You may also try adding a cup of strawberries in place of orange.
Milk Shake

Put 1 cup of whole milk or skim milk inside a blender. Then add about 1/2 cup pineapple concentrate, 1 tsp. sugar and 1 scoop of ice cream of any flavor. Blend the mixture on high until incorporated.
Pineapple Bubble

Pour a 6 oz. can of pineapple juice concentrate into a punch bowl. Add to it 2 liters of chilled champagne, along with a dozen maraschino cherries as well as 2 cups of pineapple chunks. Mix and serve it cold.
Energy Drink

Mix a scoop of protein powder in 1 cup chilled pineapple concentrate. Pour into it 1 cup of filtered water along with 1 cup of orange juice. Serve it cold over ice or you may blend into a smoothie.
Rum Punch

Place 2 cups of light rum into a non-reactive pot over the stove. Add 1/2 qt. pineapple concentrate and about 1/2 qt. apple juice. Taste it. Add so as to adjust the thickness and flavor, if needed. Heat and serve the beverage with a cinnamon stick or may be a piece of candied ginger.
image credits : vicky-lizbeth15.blogspot.com/
Pineapple Concentrate Drink Ideas