Get The Sugar Rush With The Top 10 Hot Chocolates Of New York
16 Dec 2010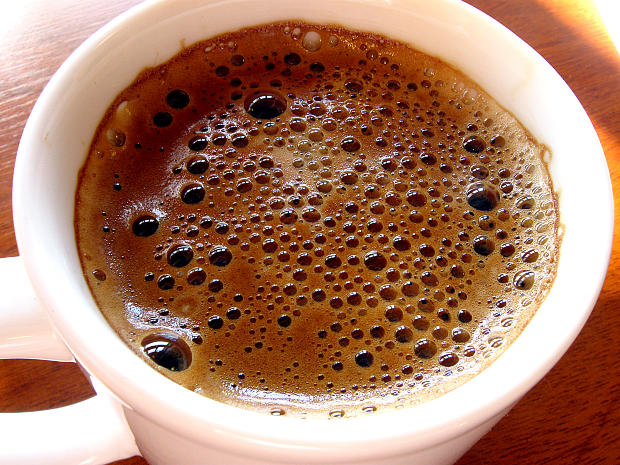 The temperature is dipping down to the 20's and steadily going down in Manhattan. You breathe and it vaporizes outside. The thought crosses your mind that you need to get the sugar rush with the top 10 hot chocolates of New York. You rub your hands in glee, slipping it into warm mittens, setting out on a mission to achieve this feat. A sip of hot chocolate is enough to put you back in mood right away knocking out the winter blues.
Every sip of New York hot chocolates gives you that sugar rush and the adrenaline kick that you might need to get by a wintery day.
Here is a list of the top 10 New York hot chocolates that will get you swinging when you had enough of the shopping and sight seeing.
Serendipity: This wonderful restaurant is more than a coffee shop with pastries, hot chocolates and plenty of warmth to keep you awake on a winter day. Their newest addition is the frozen hot chocolate, an interesting drink and a unique one. As they claim, it could be the originally and outrageously divine drink you are looking for.
Max Brenner: When they say chocolates are not only about taste but about the contradictory nature of our lives, I do believe them. The chocolate here is thick and you might just like to come back again, looking for those egg shaped hug mugs, with the molten liquid in them.
City Bakery: City Bakery takes its hot chocolate seriously. Baker and chocolatier Maury Rubin have been dreaming up new flavors annually since 1990. The drink here is good and you will like it when you step in here and don't forget to add those marshmallows to your mug.
Chocolate Bar: Called the candy store for adults this is another easy going café that you might like to swing by with your pets and friends for a break. Drink this thick and enjoyable hot chocolate as you 'people watch' and just chill out.
Wichcraft: Their mid-town location with two floors might get you in the mood with their lovely and delicious hot chocolate, that will leave a taste lingering in your mouth. Chef Tom Colicchio's café is simple and baristas come by to fill your mugs with this flavorful drink.
Vosges Haut-Chocolat: White chocolate infused with Australian lemon myrtle and lavender would sound eclectic and chic. There is the mix of dark chocolate and vanilla bean. Available in Soho and near the Metropolitan Museum of Art on Tony Madison avenue, the hot chocolate is served in tall glasses.
Joe The Art of Coffee: This is another place that has hot chocolate decorated with swirling hearts, reminiscent of Cappuccinos- worth your time for rejuvenating with a lovely mug of hot, steamy chocolaty hearts to get you going.
Jacque Torres Chocolate: The celebrity name doesn't hurt, but Jacque Torres Chocolate's mildly spicy wicked hot chocolate, prepared with frothed milk and served with whipped cream, is what brings back repeat customers. Try this place and see what they mean. You will fall hook, line and sinker for it.
Marie Belle: Aztec Hot Chocolate, made with Colombian cacao beans, is Marie Belle's trademark drink. Just when you think you are tired with shopping and wandering around step in here to relax your feet and indulge in their signature chocolate. The ambience of the place is refreshing and welcoming.
Burdick Chocolate: This high-end looking café also serves up a good hot chocolate. Their single source of hot chocolate with or without distinctive liquors has often been singled out as the talk of the town situated between 5th Avenue and Broadway.
Image credit: MorgueFile.com
Get The Sugar Rush With The Top 10 Hot Chocolates Of New York