Top Ten Drinks in 2010
15 Dec 2010
The year 2010 has come to its end and it is the right time to know about the top ten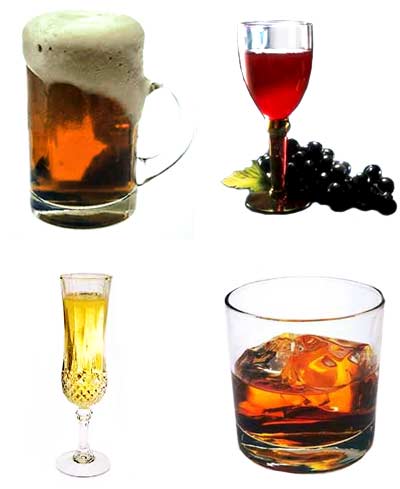 drinks in 2010. According to some of the famous culinary authorities, the list of top 10 drinks for this year has several new entries. You can use this list, to plan out on your forthcoming parties and get-togethers.
Top Ten Drinks in 2010
Riesling – Being a comparatively unknown choice of white wine, it goes well with the variations of holiday tastes and flavors, be it extremely hot and spicy or too much sugary. The fruity character of this wine is perfect for any social get-together.
Tempranillo – If you prefer red wine to serve for your holiday dinner, then you can think of this. It is different from the regular Cabernet Sauvignon, as it comes from a Spanish grape variety. The typical cherry and raspberry flavor added with a smoky tinge is the specialty of this choice.
Flavored Wine Drink– This winter season, you might go for a bottled flavored wine drink, where you get the tastes and flavors of fruits as well as the wine. The best advantage of this drink is that you don't require preparing it by mixing in right quantity.
Cranberry-Chardonnay Wine Cocktail – The Crandonnay or the cranberry-chardonnay cocktail is a mix of Chardonnay and cranberry juice with lemon-lime soda. It is a unique cocktail to warm up the wintery evenings.
Mulled Wine – It is a creative preparation of red wine and lemon ginger herbal tea. You have to boil the tea in water, along with sugar, spices and fruit peels. Next add red wine to this and simmer for another 15-20 minutes. This drink has to be served warm.
Coffee Grog – Finish off your holiday evening with this wonderful coffee drink after your dinner. You may use dark rum to get better effect, instead of regular ones. You can also skip this for preparing a non-alcoholic version. For health conscious guests, use decaffeinated coffee.
Pomegranate Margarita – It is not only unique, but delicious choice to serve for your dinner party. The pomegranate juice blends up perfectly with the flavor of tequila. You can also prepare slush by using frozen ingredients. This drink will surely lighten up the cold atmosphere of the winter night.
Hot Spiced Fruit Punch – It is a best choice for your non-alcoholic guests. Use your choice of fruit juices to make the punch. Spice it up with the special wintery ingredients like cranberry, tea and cinnamon. It is best enjoyed in a family get-together during the afternoon.
Teo's Punch – You can use apple juice, pineapple juice, cranberry juice and orange juice to mix together for preparing this flavorful drink. This drink is ideal to serve for the kids. Add some amount of rum to the punch to make it suitable for the adults.
7-Up Christmas Bowl Punch – It is another favorite choice for the kids. Even adults can enjoy this as a soft drink. You can prepare the basic mix in advance by blending the raspberry, lemonade and pineapple juice. Add 7-Up to this, just before serving to your guests.
Image Courtesy: ifood.tv
Top Ten Drinks In 2010