Best 5 Drinks To Serve On A Cocoa Day

8 Dec 2010
Cocoa day celebration calls for a cup of hot cocoa drink. But why restrict yourself with a simple cocoa drink; here are the best 5 drinks to serve on a cocoa day. They are so good that even the non cocoa lovers would drool over it and those who thought it was silly of you to carry out a cocoa day celebration would actually invite you home for the next year's cocoa day party.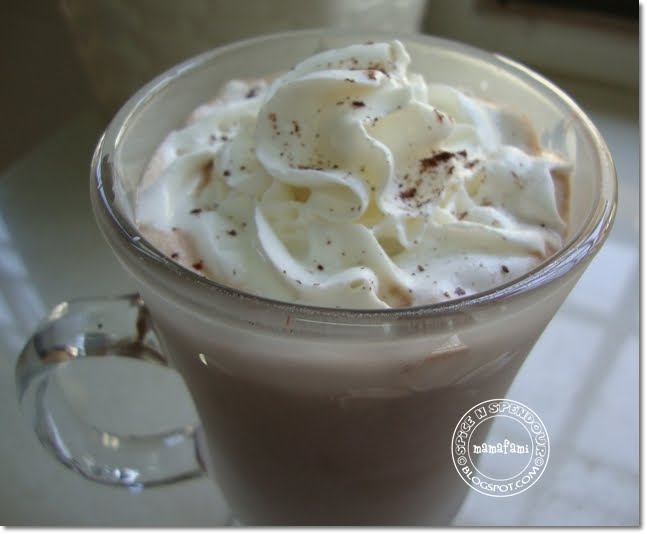 So, let's have a look at the best 5 cocoa drinks for cocoa day celebration.
It's the same old fashioned hot cocoa drink but with the addition of vanilla extracts and half a cup of cream to a single cup of hot cocoa. This creamy hot vanilla flavored drink tastes wonderful. The smell of steaming cocoa will fill up your home as you brew this drink for your guests. The aroma is perfect to create an environment for cocoa day celebration.
It is a delicious cocoa drink made easily on a slow cooker. Snow flake cocoa is a great drink to serve on all parties and quiet naturally its one of the best 5 drinks to serve on a cocoa day celebration. Top it with white chocolate chips before serving.
3. Jacocoa
A simple cocoa drink made by mixing Jack Daniel's Tennessee whiskey with hot cocoa mix in hot water. An ideal drink for serving adults who think creamy cocoa drinks is very childish.
Nothing can beat a hot cup of cocoa drink in winters especially for celebrating cocoa day. Caramel ice-cream melted in hot cocoa mix is a superb drink recipe; serve it hot straight form the saucepan.
A simple hot cocoa drink flavored with cinnamon tastes delicious when served with vanilla extract.
Image Courtesy:      blogspot.com
Best 5 Drinks To Serve On A Cocoa Day