Five Things To Look For In A Great Tequila
7 Dec 2010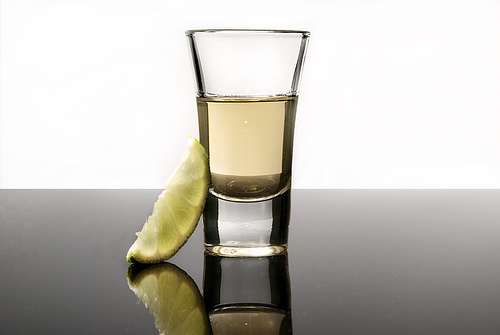 So, what are the five things to look for in a great tequila? I have had my share of the throat- burning tequila shots and it is a sad fact that it has been only once when I can say I had a great tequila shot. Apart from that one lone instance when I had the undiluted, raw fire burning down my throat, most of the shots that I have been served, have been so diluted that it was almost an insult to call them tequila shots! Read our guide to ensure that you are not made a fool of in the name of tequila, the next time you order a shot!
The five essential points you need to keep in mind while choosing your tequila drink have been discussed below.
The sense of 'Sight'
Use your powerful sense of sight and hold your tequila shot against the lamp or any other light source. The liquid should be crystal clear with no murkiness or floating particles. Excellent clarity and sparkling colour is your cue for a great shot.
 The sense of 'Smell'
Ever smelt your tequila? Seems preposterous? You may be unaware that even tequila has distinctive aromas. A great tequila shot would have a whiff of citrus, floral and honey tones. A subtle hint of oak and vanilla flavor may be a confirmation that the tequila you are holding is a good quality shot. Be aware of strong or overpowering alcoholic or chemical smells. Request a different brand if your tequila drink smells of alcohol.
The sense of 'Taste'
The downing of your first shot would give you a clear indication of the quality of your tequila drink. However, an easier way to decide the quality of your tequila is by taking a small sip. Your tequila drink should taste of a wonderful blend of agave nectar, floral, pepper and fruit flavors. The after taste left in your mouth should be pleasant and warm and should not seem overpoweringly alcoholic. Avoid using lemon or salt after your first sip or shot, as lime and salt would mask the original flavor of your tequila drink. 
Pure is gold
Always ask for tequila brands that are made from 100% agave nectar, else you may find your tequila diluted, sugary and flavored. Some of the top quality, 100% unadulterated agave tequila brands and varieties are Joven, Extra Añejo, Reposado, Blanco and Añejo. 100% agave nectar prepared tequila, are the best possible versions of tequila drinks.
Mexicana rules
Tequila, like some other drinks, also has an appellation of origin. This means that tequila only produced in certain parts of Mexico can be called authentic and 100% original tequila. The Valley of Tequila, Jalisco, Mexico is one such region which enjoys this privilege. Always be on a lookout for authentic Mexico produced tequila.
Image credit: mexicofoodandmore.com
Five Things To Look For In A Great Tequila