Top 10 Gin Drinks

25 Oct 2010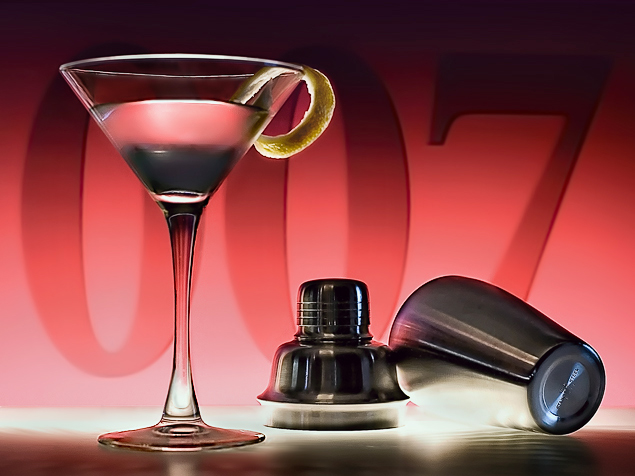 Whenever I hear the word "gin," the first set of movie impressions that conjures up in my mind is of Mr. Bond's Manly Martini, which was prepared from three measures of London dry gin. The martini shots gave him the thrust to save the world or to enjoy the night of lust and passion. Although Mr. Bond popularized the drink, still its origin is an issue of dispute, with many countries vying to establish their credentials in the world of alcoholic beverages. But, it is widely believed that the drink has a Dutch origin. The drink was first created by using ripe Juniper berries and grains. Along with Juniper berries, many botanicals like orange peel, cloves, coriander and lemon zests are used to flavor finer gins. You may follow ifood- special list of top 10 gins to experience the thrill and thrust of each label.
Hendrick's:  Hendrick's gin derives its velvety texture from Bulgarian Rose and Cucumber oils. These two delicate oils are combined with juniper berries, orange peel and other botanicals. This gin maintains a distinct standard of quality. The Hendrick's is packed in old style apothecary bottles, which reminds you of classic the 40's drinks. The gin costs $32.

 

Gordon's London Dry Gin: You can experience juniper flavor with each sip of Gordon's. The gin derives its exquisite taste from anise, orange peel and juniper berries. Gordon's dry gin is a perfect example of dry gin and costs you around $16 per bottle.

 

Anchor Distilling Company "Genievieve" Genever Style: This gin drifts from the original English style and ventures into robust and bold arena because it offers you lots of amazing flavors like all-spice, ginger and juniper berries. They are also laced with an interesting dash of flints and minerals. This gin is extremely balanced and rounded, and can form base for any cocktail. Enjoy it for $40.

 

Tanqueray : Tanqueray can form base of well balanced martini, and has a fine silky texture which is achieved from its quadruple distillation process. The coriander, angelica, and juniper berries are mixed in proportion to create this smooth and floral drink. The gentle sweetness offered by the gin makes it a refreshing drink. Enjoy it for $22.

 

G' Vine Nouaison Gin: This classic French drink regales you with its exquisite mix of lemon and cinnamon bark. The drink strikes perfect balance between spicy and floral flavors. It can form base for almost every cocktail that you can think of. You can grab the bottle of G' Vine Nouaison Gin for $40.

 

Martin Miller's London Dry Gin: You can prepare the classic Bond Martini using Martin Miller. This gin is distilled in the classic style and packs in the flavors of candied lemon peel, juniper berries and fresh oranges. Grab a bottle of Martin Millers for $28.

 

Bombay Sapphire Gin: The natural blend of grains, fire-roasted almonds, and black licorice of this triple distilled gin will give you a dash of British imperialism. This gin perfectly amalgamates the naturality of the ingredients, creativity and perservance of man's hard work. The lemon crisp gin flavors the drink and delivers you an extra dash of enjoyment and sophistication. You can enjoy this drink for $25.

 

Plymouth Gin: As the name suggests, this thorough English gin is flavored with sweeter botanicals and forms the base of many cocktails. The soft and sweet flavors are balanced with a touch of minerals, thus, making it an easy and smooth drink. You can enjoy this gin for $26.

 

Leopold Bros. Small Batch American Gin: This exquisite American Gin is sold in a 40-gallon copper still, and is flavored with handzested oranges. The specialty of this gin is that it is entirely hand crafted from first stage to the stage of distillation by Master Distiller Todd Leopold. This small-batch approach is followed by other big brands too. Grab a bottle for $38.

 

Blue Ribbon London Dry Gin:  This dry gin encompasses the flavor of orange peel, anise, cinnamon, and pumpkin spice and is swirled with the hints of other spices and fresh flowers. The touch of flinty minerals delivers strong overtones to this drink. Try using this in your martini for about $30.
Image courtesy: der-exklusive-style-accessoire-blog-fuer-maenner.de
Top 10 Gin Drinks