Top 10 Fruit Punch Drinks - Pack A Punch With Fruit
8 Oct 2010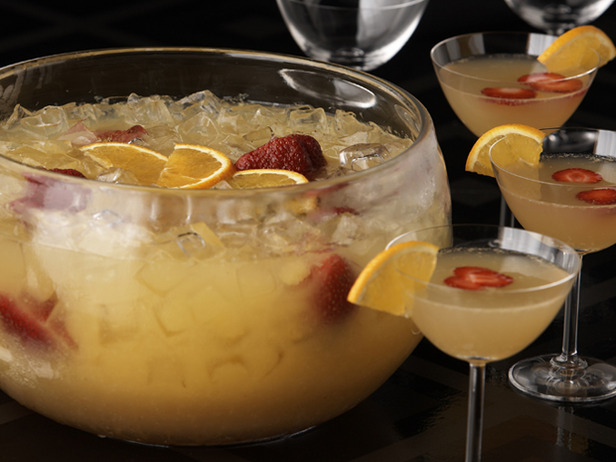 Fruit punches, or mixed fruits drinks, form an indispensable part of any social gathering, for parties and for festivities. Concoctions of all kinds of fruits, sometimes mixed with a small quantity of alcohol, and sometime non-alcoholic, are a party favorite of one and all, and of young and old alike. 
Here are Ten of the best fruits punches from around the world, and their ingredients:
1. Floating Island punch:
A favorite for bridal and baby showers, this punch combines lemon concentrate, orange juice concentrate, orange sherbet, ginger ale, carbonated water, maraschino cherries and sliced oranges for a cool and refreshing punch. The orange slices and cherries float like islands on the top of the punch.
2. Wassail punch:
This is a popular drink to warm you during Christmas time! Simply mix some cloves, cinnamon, orange juice, lemon juice and apple juice in some sugar syrup for a spicy and flavorful drink.
3. Chilled Christmas punch:
A blend of juices gives this punch a pleasant, tart taste. Simply mix an infusion of sugar water with cinnamon powder, canned pineapple juice, cranberry-apple juice, and ginger ale, and chill before serving. For a tarter flavor, substitute cranberry juice for the cran-apple juice.
4. Champagne peach punch:
This drink comes with a ring of ice with fruit or edible flowers frozen into it. It is made with canned peach nectar, orange juice concentrate, lemon juice, peach brandy, grenadine syrup, soda and champagne together. 
5. Orange cream milk punch:
This punch is a favorite for kids' birthday parties! Just mix together vanilla ice cream, orange sherbet, a lemon-lime flavored carbonated drink and cold milk together for this cool and soothing punch.
6. Golden wedding punch:
This is a wonderful, refreshing drink that can be used for receptions, parties or even holiday get-togethers. This is decidedly different from your usual punch. It and can be stored in covered jars for several days in the refrigerator. Make it by mixing orange fruit concentrate, sweetened pineapple juice and lemon juice in a sugar solution. 
7. Caribbean Rum punch:
This delicious concoction is the traditional rum punch recipe used in the West Indies, passed down for years. The old rhyme goes, 'One of sour, two of sweet, three of strong, four of weak.' Any fruit juice can be used. Serve chilled over ice, with fruit garnishes and a sprinkling of grated nutmeg. Mix fresh lime juice, syrup, amber rum, orange juice, bitters and grated nutmeg together for a delicious drink.
8. Sherbet punch:
Mix together lime or raspberry sherbet, ginger ale, lemon lime soda and grapefruit or citrus soda to make a delicious sherbet punch.
9. Sparkling punch:
It is a light and refreshing citrus punch made by mixing sparkling apple cider, carbonated water, oranges, lemons, lemon concentrate, sugar and ice together.
10. Luscious Slush punch:
A fruity concoction is frozen into a slush and then placed in a punch bowl with carbonated beverage. It is made with strawberry flavored gelatin mix, canned pineapple juice, lemon juice, orange juice, and a lemon-lime flavored carbonated beverage. 
Pic courtesy: http://img.foodnetwork.com
Top 10 Fruit Punch Drinks - Pack A Punch With Fruit