How To Drink Buttermilk

9 Aug 2010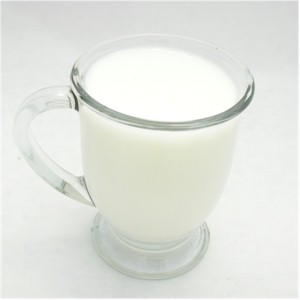 I love buttermilk and have my own ways of drinking it. If you are looking for different alternatives on how to drink buttermilk you need to remember that you can drink it in any way you wish. You don't have to follow any particular way or time of drinking buttermilk.
Here are some of my own devised ways of drinking buttermilk.
Buttermilk just as a drink is very common and is one of the most popular ways of consuming it. This is especially popular in areas which have a hot and very humid climate. You can drink buttermilk with crushed ice and some herbs if you wish – you are sure to feel refreshed and rejuvenated. You can drink buttermilk as a part of your breakfast drink or when you feel the urgent need to rejuvenate yourself during any time of the day.
There are many ways in which you drink your buttermilk – it depends on your taste and your choice. I have devised some of these interesting ways which helps to enhance the taste of buttermilk:
• I normally drink buttermilk with buttermilk flavored biscuits. You get the taste of healthy buttermilk in every bite you take and every sip you make.
• If you wish to bring a change to the taste of the drink you can have it with some honey. The sweet taste of buttermilk can be refreshing too and acts as a desert! Kids who do not like the sour taste of their drink, can have sweetened buttermilk – you shouldn't mind as long as they are getting the nutrients of buttermilk.
• I drink buttermilk whenever I have spicy food. I love to drink chilled buttermilk with spicy chicken or fish fries. It gives me a very soothing and chilling effect.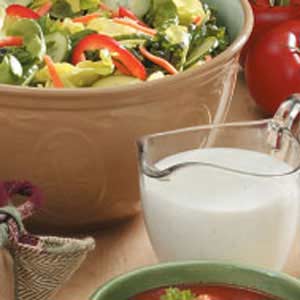 • Buttermilk can also be has with fruit salad. You can even pour a little bit of buttermilk on your fruit bowl.
• Buttermilk smoothie tastes wonderful and is one of my favorite drinks. I love to have it mixed with bananas – this makes my favorite buttermilk smoothie my best desert. You can drink it in its dense form or have a much lighter consistency. Drink it after adding crushed ice.
• If you are looking for creamy and very rich buttermilk you can add some fresh cream as its top layer. On this creamy layer, you can sprinkle small bits of nuts and raisins. You can slowly drink this very creamy buttermilk as your desert.
• Buttermilk can be used as your main drink in parties – you can replace aerated soft drinks with buttermilk.
• The taste of buttermilk is enhanced when you serve it in earthen glasses or cups. It gives a cool and very refreshing taste to the buttermilk. It is also one of the traditional ways of having the drink.
Image courtesy: gourmetsleuth ; hostedmedia
How To Drink Buttermilk