How to drink alcohol

22 Jul 2010
Drinking alcohol is a part of the modern lifestyle. Drinking  habits matter a lot when it comes to family and social circle. A sober and responsible behavior pleases people around you. The safety issue pertaining to people around you makes it much more important that the sense of drinking alcohol is developed. Therefore, when partying with friends, there should be at least one person who does not drink and take the responsibility of others who want to drink. This person should be made responsible for taking care of others in the group and drive them home.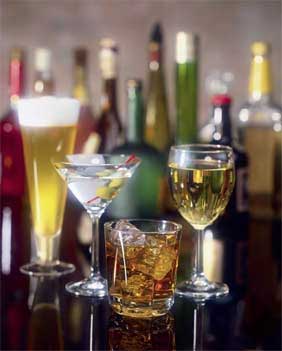 All those who drink should keep in mind that alcohol dehydrates body and takes away vitamins and minerals, hence intake of water or mineral water should be increased. It should be one serving of water for every serving of alcohol. It is preferable to have a greater ratio of non-alcohol to alcohol. Next is, selection of the drinks'. It should be kept in mind that drinks with known ingredients should be bought. Also, a drink with least alcohol content must be preferred. Apart from this, drinking should never be done empty stomach. It invites troubles. Ideally, one should eat stuff like potatoes, nuts, eggs and salty foods that are rich in proteins. The process of eating in small amount should continue all evening. Food absorbs alcohol.
One thing which needs to be remembered is that no two varieties of drinks should be mixed. If you start with whisky the drink for the evening should be whisky only. Mixing drinks might get you drunk and cause bad hangover next morning. Staying active and drinking slowly can be ways of getting drunk less. For safety purposes, always remember the place and get acquitted to it and stop drinking if the feeling getting drunk comes. In case, you do not feel well and get nausea, stop drinking. Another important point to be kept in mind is- never ask for assistance from strangers. It should be remembered that drinking should be for pleasure and not for bringing trouble of self and others.
Image Courtesy: www.healthjockey.com
How To Drink Alcohol