How To Drink Fruit Juice

21 Jul 2010
There is no limitation or any fixed rule on how to drink fruit juice. There is no restriction on the types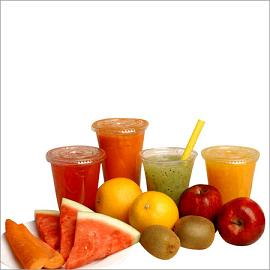 and number of  fruits too which you would like to have in your juice – we normally love to have juices of
Choice of fruits:
Drinking fruit juice involves the blending of one or more fruits (as per choice) in the blender. Once the fruit is blended you will need to strain it so that seeds and other small portions of the fruit which might exist can be easily removed. A glass of simple mango juice or pineapple juice can make a complete health drink for your breakfast. If you are looking for something in addition try to drink a combination of orange, lemon and pineapple juice– it will be equally good!
Additional taste to drink:
When you are blending fruits you can add some additional ingredients as per your choice and taste preferences to give the juice a different flavor. We normally love to add herbs such as mint leaves and honey for its excellent properties ane lovely taste.
Have chilled juice:
If you wish to have to drink just after blending it you should add ice cubes. Juice tastes best when it is chilled. If you wish to store it, you can refrigerate your fruit juice just after blending it – in such a case you need not add ice while blending.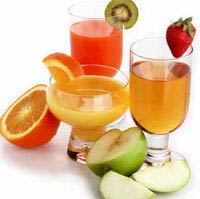 Pour the drink in juice glasses. You can add some additional toppings as a part of your decoration. Serve when completely chilled.
Image courtesy: saidaonline.com : allproducts
How To Drink Fruit Juice