Tips On How To Drink Vodka

21 Jul 2010
Most of us know how to drink vodka but very few of us actually know the art of savoring this beverage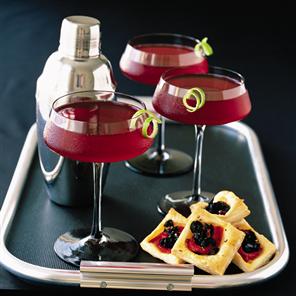 along with its subtle flavors. If you wish to bring out the best while drinking vodka you should know how to drink it correctly – here are a few tips for all vodka lovers who would love to drink it right.
You can try swapping a shot glass for a very chilled glass in which you can pour the scotch. This is one of the finest ways of savoring vodka and sipping it too. You just have to sip it slowly – small swallows for maximum taste. Don't rush to finish it off for the next!
Let your vodka enjoy some space in the fridge before you drink it. Add some ice cubes into your glass if you wish – let it chill down completely. If you wish to bring out the real subtle sweetness of this drink let it cool. Yes – the wait might seem long but it is worth it.
If you wish to be an expert in Vodka you should be able to tell the difference of taste between two glasses. Can you tell the difference now? Well – the trick is simple! You have to forget your mixer – just drink it straight. Nothing can match the satisfaction which you will derive when you drink it directly.
When drinking vodka think nothing beyond its flavors and taste. I do not recommend any additional drink after vodka – it would just spoil the taste and satisfaction you have just derived.
Image courtesy: deliciousmagazine
Tips On How To Drink Vodka