Barleywine – Beer But Not Wine
22 Apr 2010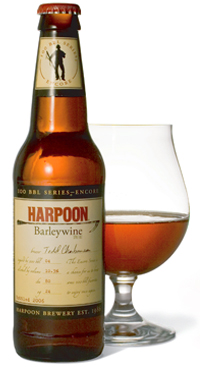 Barleywine is a beer but not wine suggest some reports.
Haven't I talked about barleywine yet? If there was ever a beer that personified the passion of a beer fan, that would be barleywine. It is significant in very unique way. The vintage barleywine was served to special people on special occasions. It tasted best when savoured alone. On reading through this blog you will realize as why Barleywine is a beer but not wine.
American versions of barleywine are big in malt flavour as well as alcohol. They leave a hoppy yet floral aroma behind. It has a hint of grain and a little taste of sweet wine. It tastes deliciously creamy with strong caramel flavours. The sweetness is finely balanced by the bitterness of hops. The aftertaste of sweetness lingers for long before you get a metallic taste. Your mouth will feel creamy but not viscous. Barleywine is simply flavorful. Cheers!
Barleywine – Beer But Not Wine