Nuts and Berries Martini..yummy
8 Feb 2007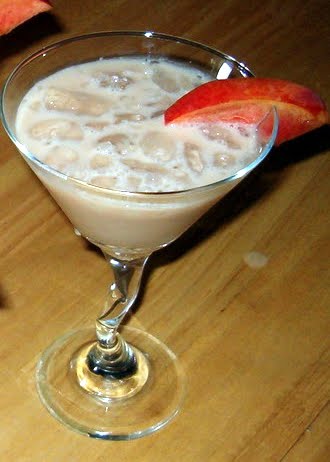 Hello friends! Since Valentines is just round the corner and if you want to impress your loved ones with your bartending skills.Or if you want to hit any bar ask the bartender for 'Nuts and berrries martini'.Here is the hit recipie.Contains alcohol.
3/4 oz of Frangelico Liqueure ( Hazelnut flavor )
3/4 oz of Baileys Irish cream ( Coffee flavour )
3/4 oz of Chambord ( Raspberry flavor)
2 oz of half and half cream.
Shake all the above ingredients with 2-3 cubes of ice and strain into a cocktail glass.Serve chill.Additionally if you want float 3 coffee beans on top (optional) and wait for the comments.Good luck.
Image Credit: google.com
Nuts And Berries Martini..yummy