How To Cook Barley In Slow Cooker
5 Apr 2012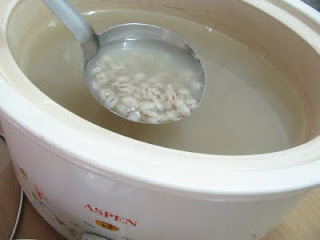 Cooking a cereal like barley in a slow cooker ensures proper cooking of the whole grains. Barley is a high-fiber substitute for rice and can be eaten as a hot breakfast cereal. So toss all the ingredients along with barley in slow cooker at night and the next day  your healthy, breakfast would be ready for sure. Scroll down to know the proper procedure to be followed while cooking barley using a slow cooker.
Things Required:
Barley (whole grains or grits)
Water
Butter or preferred cooking oil
Slow Cooker
Directions:
Grease the inner parts of the crockpot with butter or oil or spray with non-stick cooking spray. This prevents barley from sticking and lump formation and will reduce time taken to wash the slow cooker.
Put the barley, oil and water into the slow cooker (veggies and spices or herbs can also be added but make sure you increase some additional water to cook them).
Set the slow cooker to the low setting. Cook on low for 8-9 hours.
Take a look at the video below on cooking barley in a slow cooker.
General Tips:
Try out various flavor and ingredient combinations to add to the barley to avoid monotony.
In general two and half cups of water is needed for each cup of barley.
One cup of raw barley would yield three cups of cooked barley.

Slow cooker would help you to prepare a breakfast cereal out of barley or to try out recipes for addition to soups, stews or casseroles. Enjoy the yummy barley dishes which are made using a slow cooker.
Image Credit: kristygourmet.blogspot.in

Video Credit: youtube

 
How To Cook Barley In Slow Cooker