How To Cook Brisket In Slow Cooker
2 Apr 2012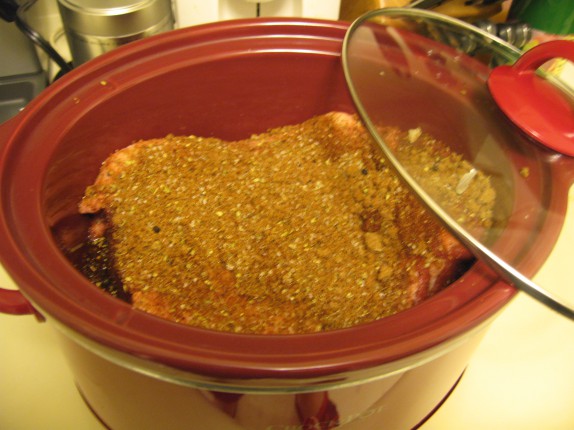 One of the most desirable and easier way of using a slow cooker is to prepare tough cuts of fleshy foods like the briskets of beef.  Such cuts of beef are generally cheaper because of the difficulty in preparing them. However, cooking in a slow cooker makes the beef briskets tender, succulent, and juicier by the extended heating process. Now read on to know the detailed procedure that you have to follow for cooking brisket in slow cooker.
Things Required:
Raw beef briskets
Strainer
Water
A slow cooker
Directions:
Take the required quantity of brisket either as a whole cut or as pieces of the cuts.
Clean the portions thoroughly.
Put the portions in a strainer and wash them twice with hands.
First put the fat or oil in the slow cooker followed by any other ingredient of the recipe may be onion or tomato.
Set the clean brisket portions in the slow cooker above the layer of ingredient.
Pour adequate water (if required salt) to cover the beef. Always use 4-5 times the volume of water to the beef briskets.
Cook them for 8 – 10 hours if in low setting or for 4 -5 hours on high setting in slow cooker until it becomes tender.
Now watch a video on slow cooking beef brisket.
Do's And Don'ts:
If you are using frozen beef briskets, ensure that it is defrosted before placing in the slow cooker.
Pour water as required since more water may cause over flowing and less water may lead to undercooking/browning.
Get ready to prepare lip-smacking and delicious dishes with beef briskets with the aid of a slow cooker and relish the taste of these wonderful dishes forever.
Image Credit: derryx.com
Video Credit: youtube
How To Cook Brisket In Slow Cooker