Resident Chef Contest MAIN DISH Entry Winner – Doi Mach
28 Mar 2012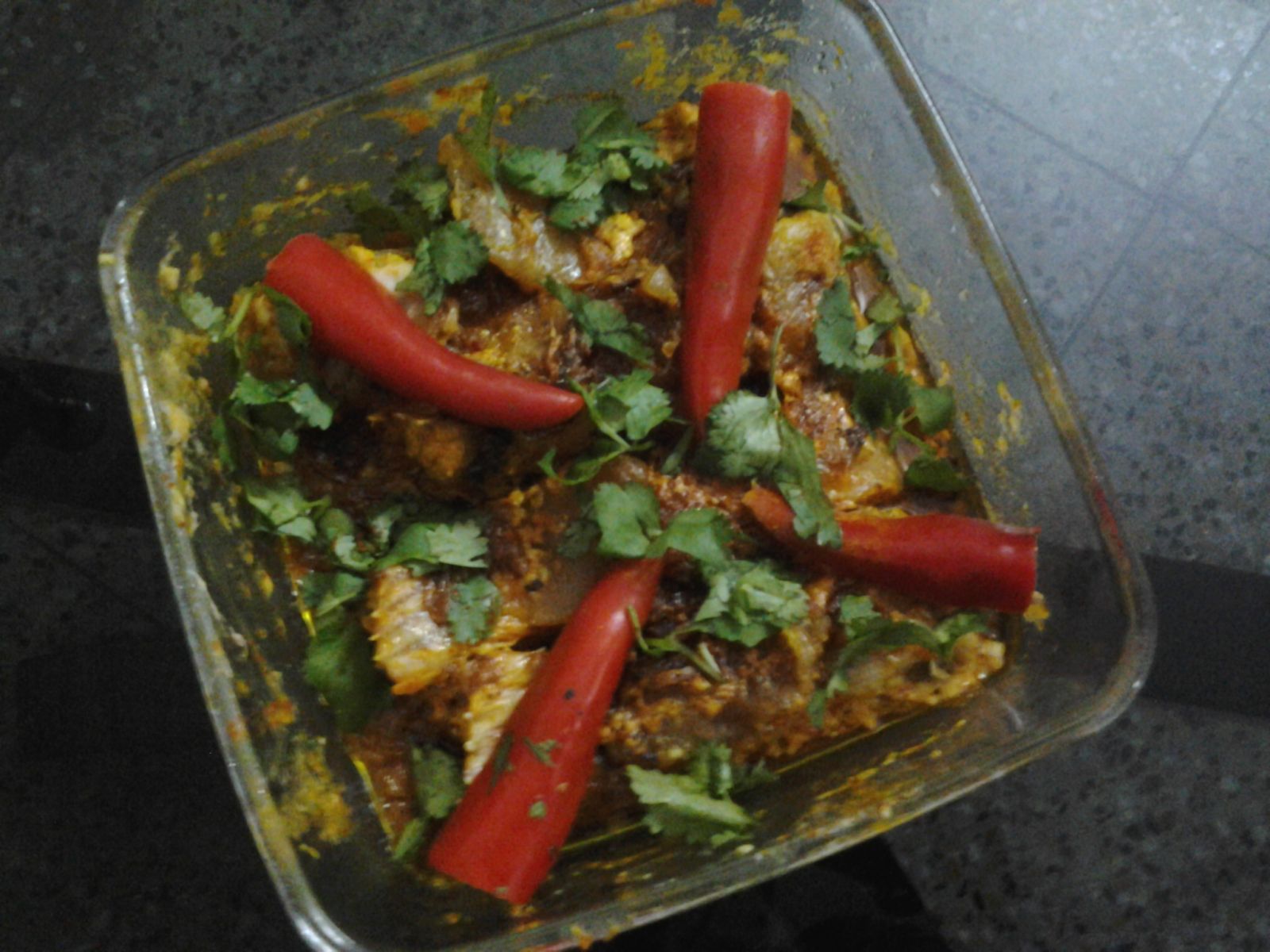 Forsaking age-old recipes for the new and unknown is not something that interests me. Hence, I go back to eating the timeless dishes whenever I can. However, some of them are too time consuming and cooking them requires patience and skill in equal measure. Thankfully, the Bengali delicacy of Doi Mach isn't so. It can actually be made within minutes! I also happen to engage the services of my faithful appliance, the microwave in order to enhance the cooking process even further. It is no doubt then, that my family and friends have been served with my favorite dish more than once. Thankfully, none have complained so far. On the contrary, it has become known as my forte and I find myself discussing the nitty-gritty of the dish at every intimate gathering of late. I can assure you that you will not be tempted to sing, "Bhag D.K. Bose Bhag" once you taste it. Here is the recipe for you all.
Ingredients
1.       4 fish pieces
2.       100 gram plain yogurt
3.       2 onions chopped coarsely
4.       50 gram ginger-garlic paste
5.       2 teaspoons turmeric powder
6.       2 teaspoons red chili powder
7.       2 teaspoons cumin powder
8.       Salt and sugar to taste
9.       2 tablespoons mustard oil
10.   Whole garam masala
11.   Coriander leaves for garnish
12.   Whole, red chilies for garnish
Directions
Preparation:  Time- 120 minutes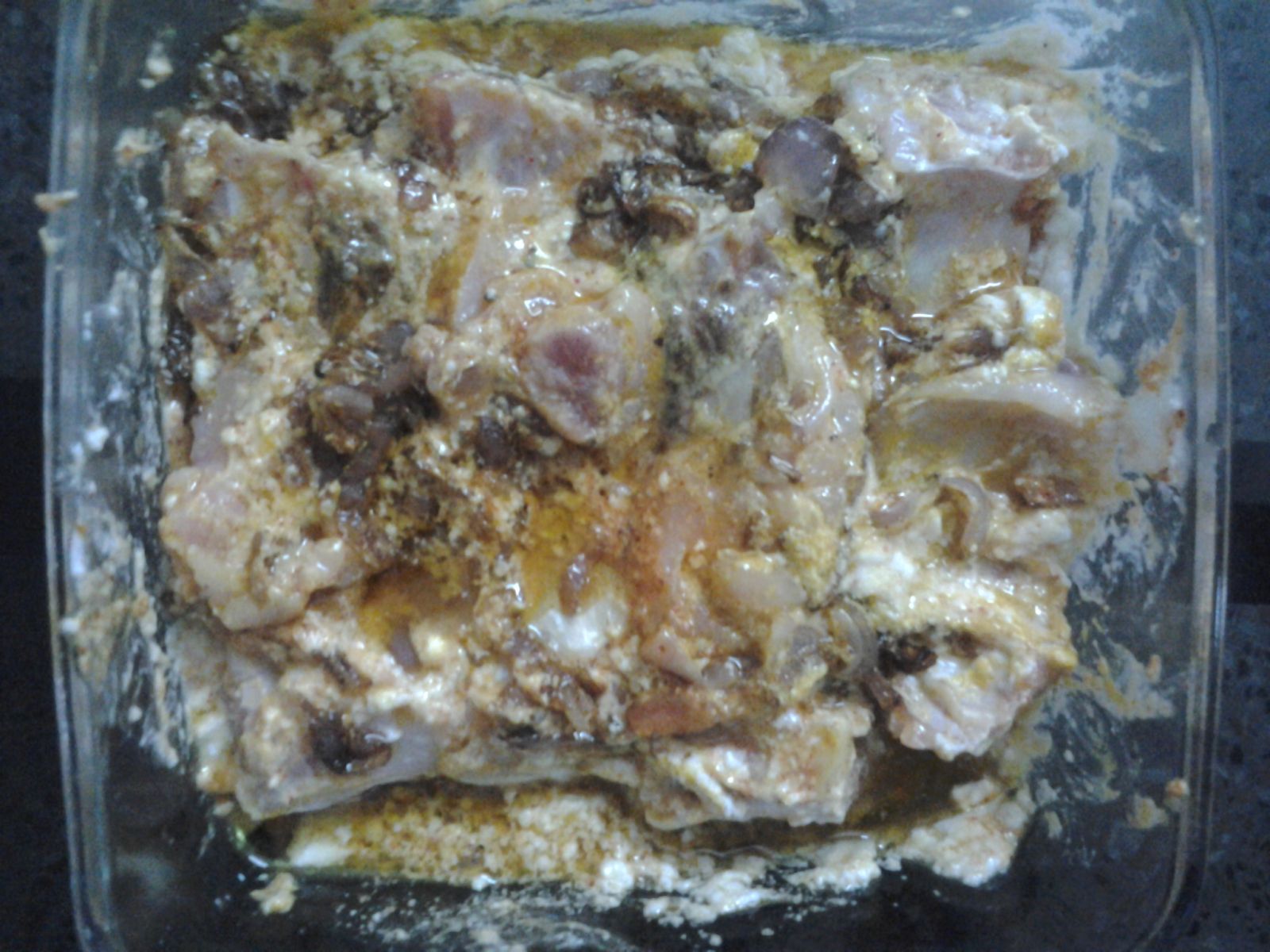 1.       Clean the fish pieces thoroughly and pat dry.
2.       Take a bowl and add turmeric powder, chili powder, cumin powder, ginger-garlic paste, salt, sugar, and yogurt to it, mixing them properly so that it forms a smooth homogenous paste.
3.       Add the fish slices, coating them evenly.
4.       Marinate the fish in this mixture for 2 hours approximately.
Cooking: Time- 15 minutes
1.       Take a wok and dry roast the whole garam masala.
2.       Remove it from the wok and grind it into a powder. Keep aside.
3.       Add mustard oil to the wok and fry the onions until brown.
4.       Add the onions along with the oil to the marinated fish pieces.
5.       Take a microwave safe bowl and microwave the fish along with the marinade on MEDIUM for 10 minutes.
6.       Remove from microwave after allowing a standing time of 5 minutes.
7. Sprinkle with garam masala powder.
Serving
1.       Place in a serving bowl and garnish it with chopped coriander leaves and longitudinally slit red chilies.
2.       Serve hot with steamed rice.
Resident Chef Contest MAIN DISH Entry Winner – Doi Mach