Resident Chef Contest Main Dish Entry 2nd Winner - Marinated Chicken Leg Curry
27 Mar 2012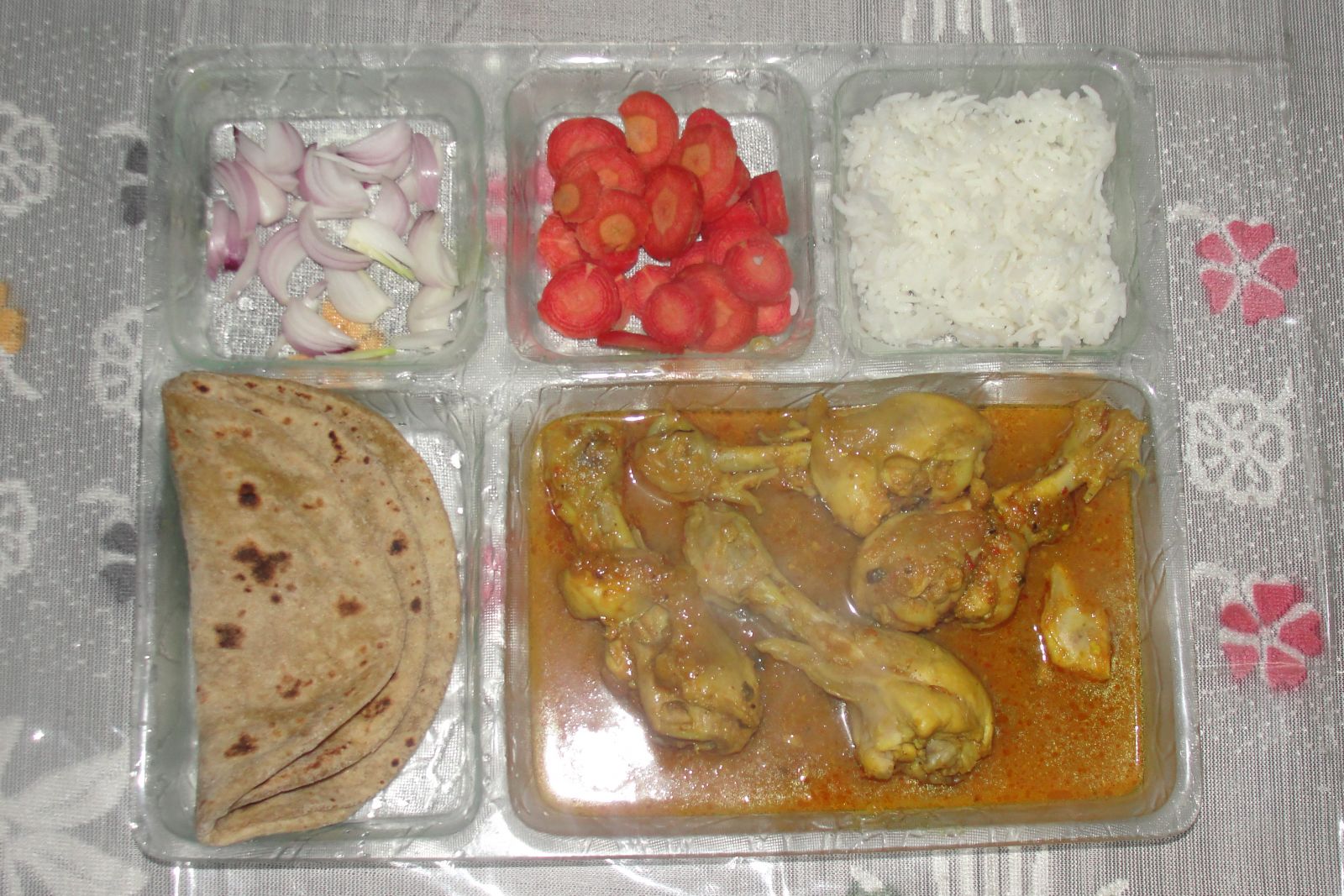 How can I forget last weekend, spent at my maternal home! Last weekend was really rocking when I and my sister went to our maternal home, along with our little kids, to refresh our old memories. It was after a long time we had such a great and exciting get-together! We discussed about the fun activities that we used to have before our marriage. One of the great fun activities was a competition between my father and me with respect to cooking a chicken based dish, of which our whole family is quite fond of! In midst of our discussions with respect to recollecting the old time memories, my sister suggested to have the competition again. My father told, "Sumer dear, this time also u will get defeated as usual". At this point of time I responded "Papa, Do not worry! Now I am working with ifood.tv. This time you would be the loser and not me"! My father smiled and blessed me to win! At this point of time I decided to make "Marinated chicken leg curry", and my father cooked stir fried chicken. Both the chicken based dishes were equally good to taste as per the judgment given by my mother and sister. However, due to the versatility of the chicken curry cooked by me, as it could be eaten with both rice and roti, as against stir fried chicken, which could be eaten only with roti, I earned higher points than my father's preparation, of which my father was also quite happy! Also, the moist and juicy flavor of the chicken as a result of marinating the chicken prior to being cooked was relished a lot by my family members.
Recipe- Marinated Chicken Legs Curry
Step 1: Clean the chicken.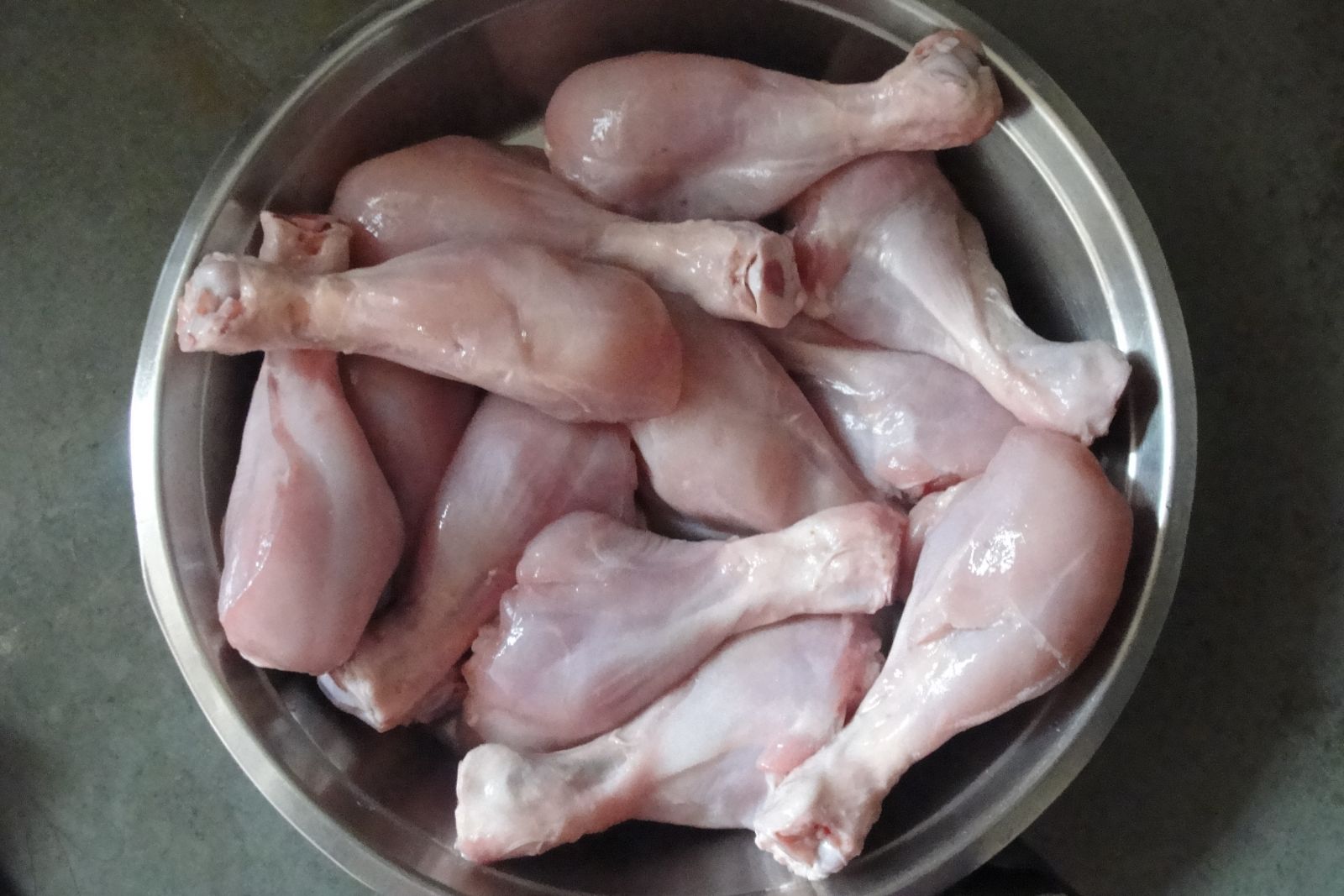 Step 2: Marinate it in a mix of all the marinade ingredients for around four hours in refrigerator.
Step 3: Take a deep skillet and add some vegetable oil in it. Once the oil is hot, add chopped ginger and garlic.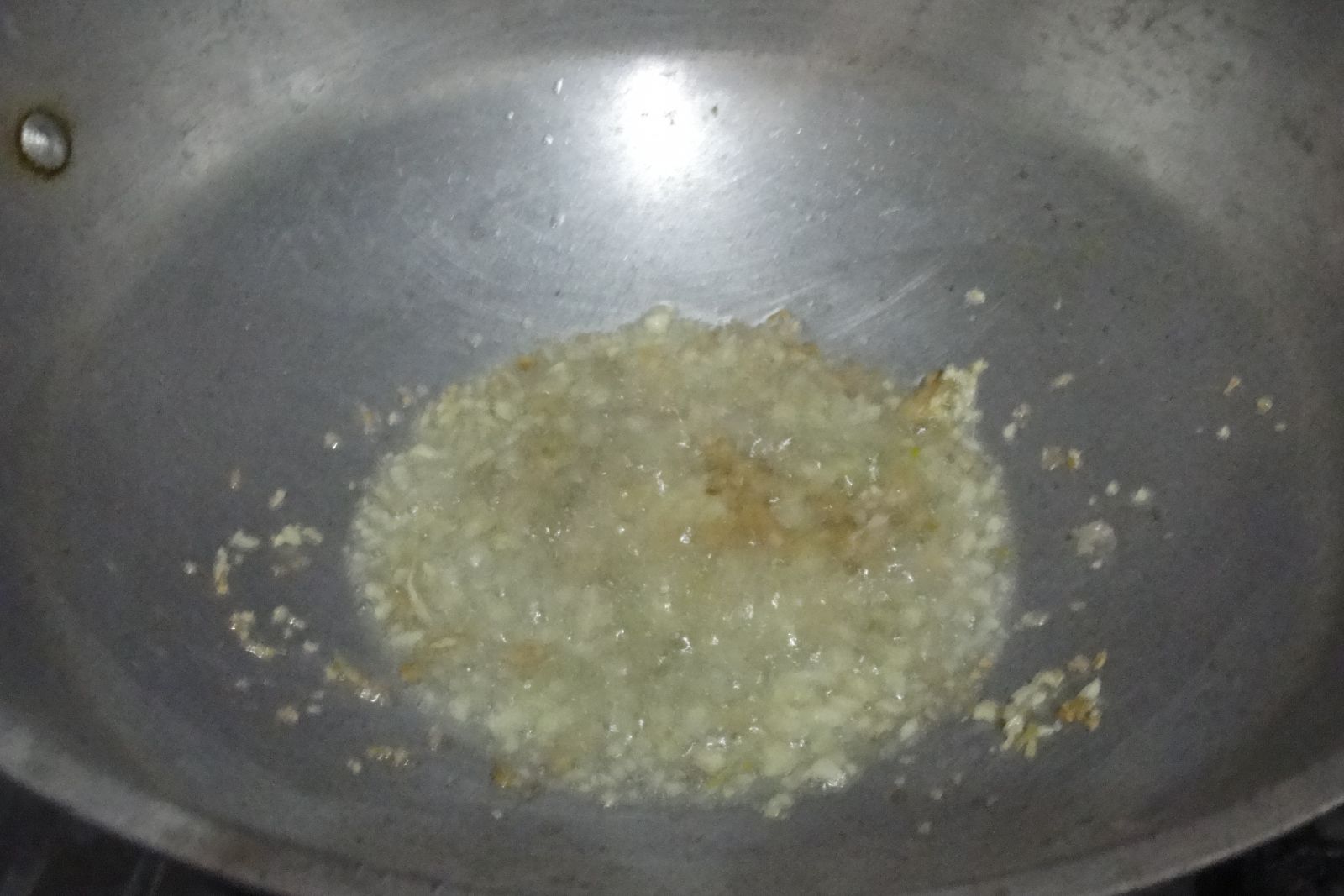 Step 4: When garlic and ginger turn slightly brown, add pureed mix of onions, tomatoes, and green chilies. The onion and tomato mix is sautéed for a few minutes before adding seasonings and spices, viz. salt, red chili powder, coriander powder, and all spice.
Step 5: Add water to make gravy.
Step 6: Add marinated chicken legs in the end. Discard the remaining marinade.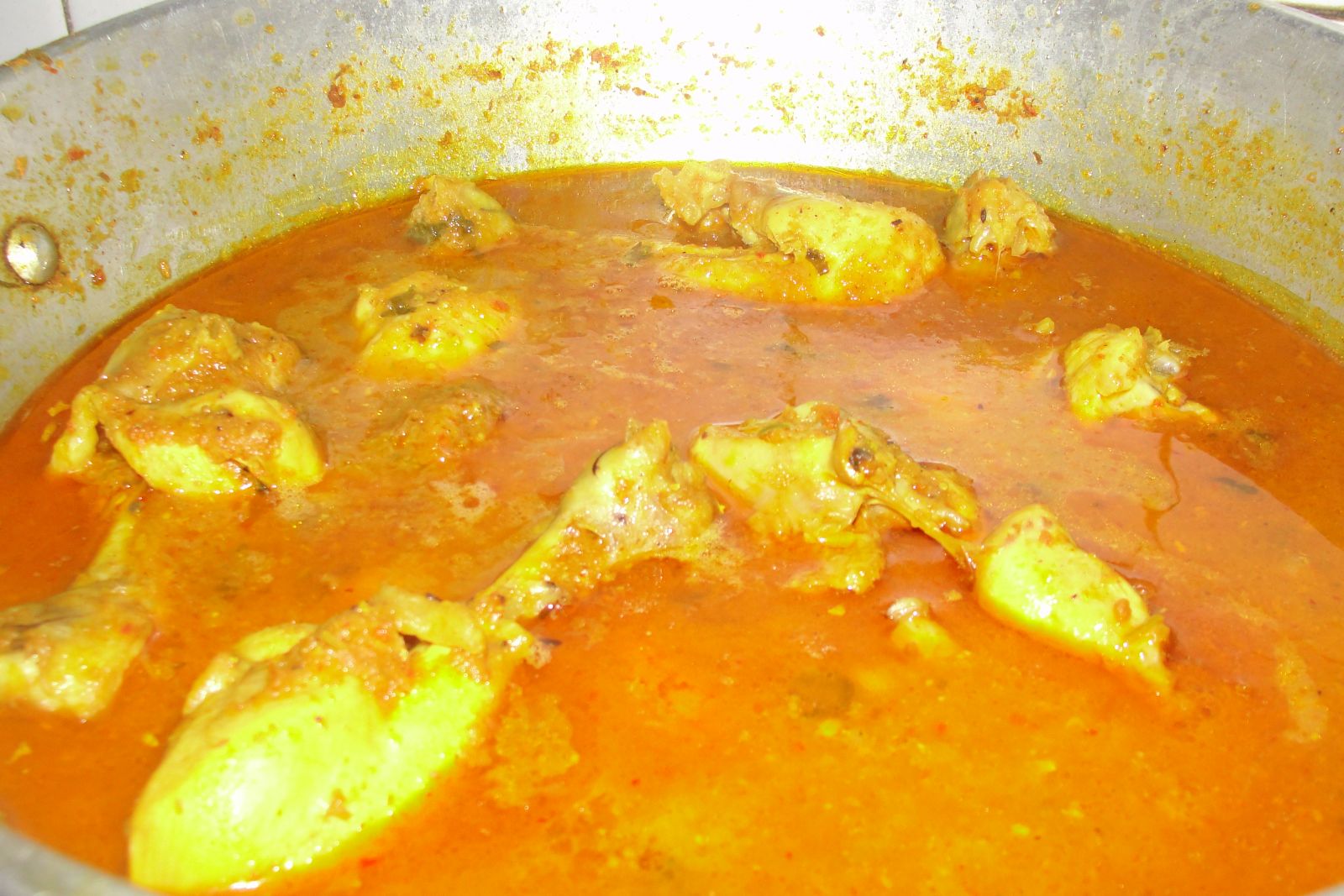 Step 7: Cook until chicken is soft. It will take around 30-45 minutes. Cook on high flame for around 15 minutes. Thereafter, cover the skillet and cook chicken legs for another 20-25 minutes.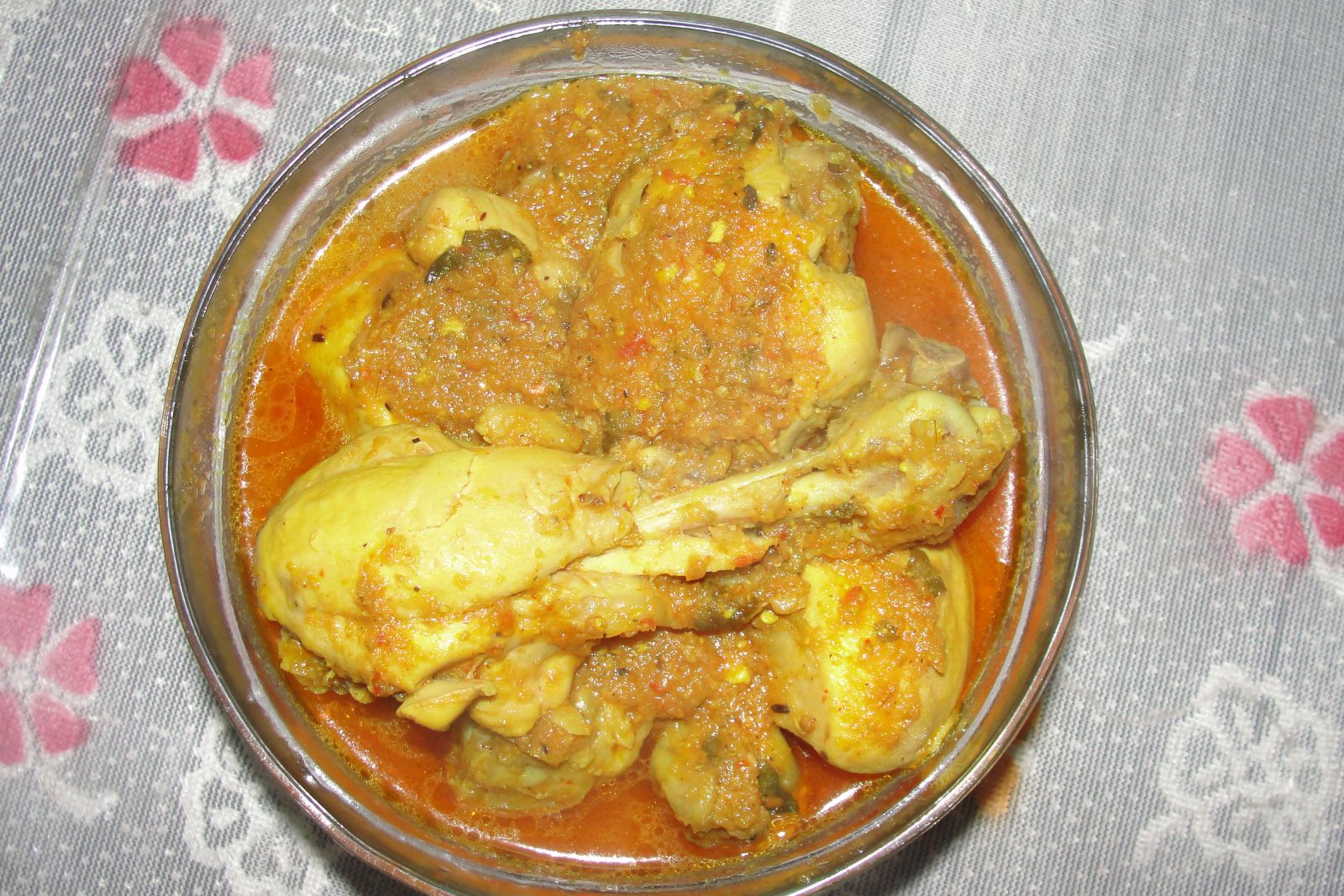 Step 8: Serve chicken with roti (Indian flatbread), rice, and salad.
Resident Chef Contest Main Dish Entry 2nd Winner - Marinated Chicken Leg Curry