Resident Chef Contest DESSERT Entry Winner - Crunchy Banana Chocolate Candies
22 Mar 2012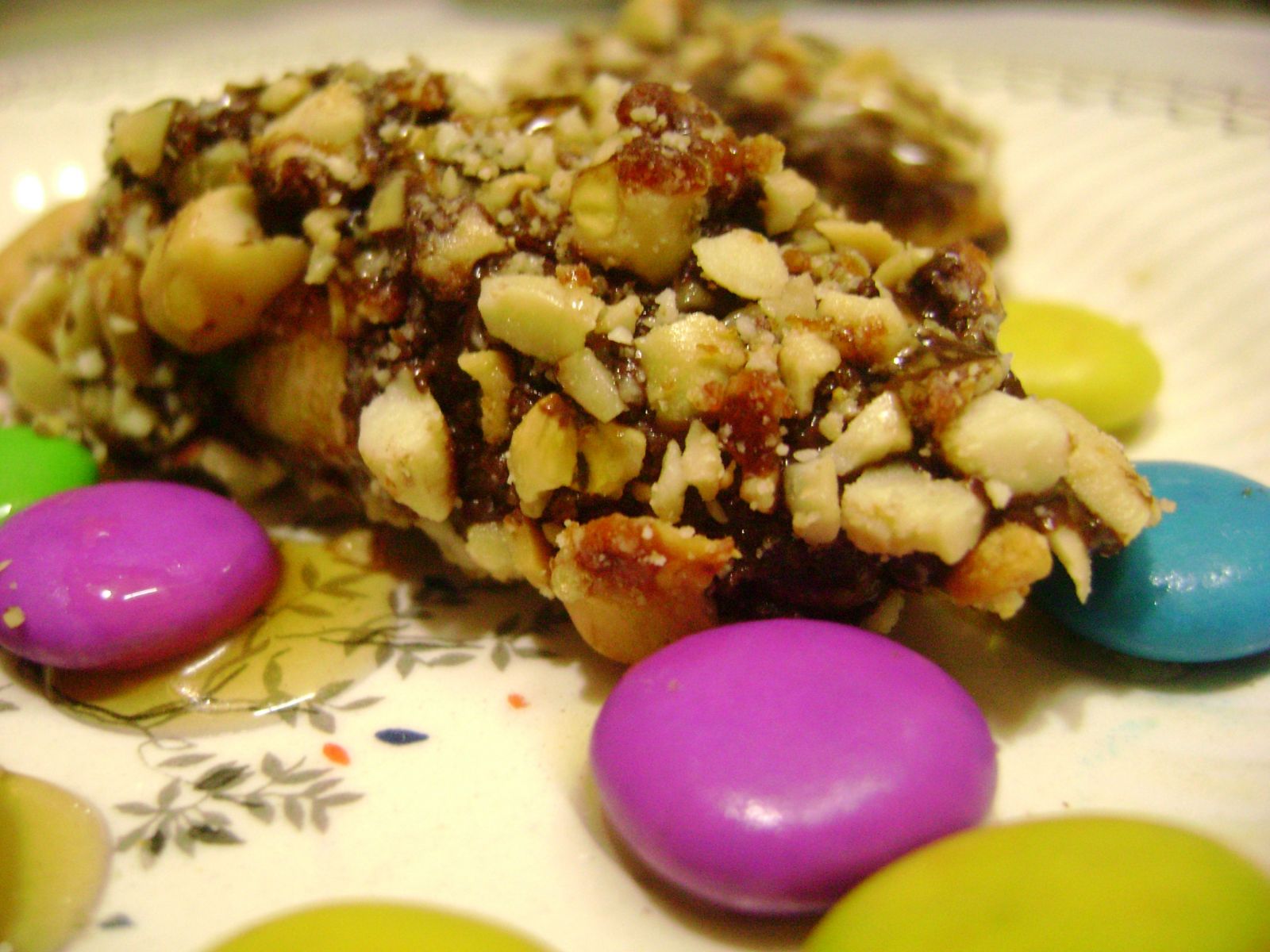 Fruits were never my favorite as a kid and bananas were something I ran miles away from. But mom was forever smart. She knew well how to make me eat this nutrition loaded fruit without having to play hide and seek with me, trying in vain, to feed me the super food called 'banana.' Chocolate may not be a craze amongst the fad dieters, but it sure is very much 'The Food' to grow up with, amongst the little ones and of course, I, as a kid could do anything for Chocolates and candies. So, here was my mom, who schemed out a recipe to make me eat bananas and oh, what a scheme was it, it only made both of us and also, my friends and their moms happier as the recipe kept on spreading from our neighborhood to my school to my classmates neighborhoods and then in the homes and schools of their neighborhood children! The recipe was simple. One day, mom hid the nutritious banana pieces in a thick coating of melted chocolate, rolled them in a bed of crushed nuts and butterscotch and put them into the freezer. When I returned from school shortly after and began foraging from the kitchen to the refrigerator for something "interesting" to eat, I suddenly found a treasure just as I was going to give up the hunt! My eyes were lit up in their fullest glory at the sight of those delightful nutty chocolate candies sitting smugly inside the refrigerator, calling at me. One bite of those beautiful candies and I was immersed in pure joy! Since then, the joy has become a part of our family and now that I have grown up, I make sure the kids around me get a fair share of this simple joy. John Keats once said – "a thing of beauty is a joy forever" and now that I am taking a bite of these delicious crunchy banana chocolate candies, I feel I couldn't have agreed more with him!  

Total Time: 32 minutes
Preparation: 15 minutes
Inactive: 15 minutes
Cooking: 2 minutes
Yields: 2 servings
Level: Very Easy
Ingredients:
2 medium semisweet chocolate bars, chopped
1 medium sized banana, peeled
6 Tbsp Honey
A handful of crushed roasted nuts (cashews, almonds and peanuts) and butterscotch candies

 
Decoration:
A handful of colored button candies
Directions:
Step 1: Cut the banana into half from the center and slice it into small pieces.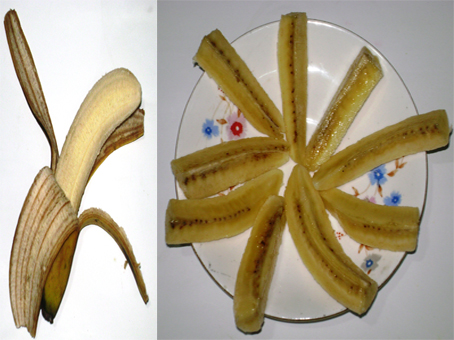 Step 2: Boil water in a small steel bowl and place a slightly bigger empty bowl on it in such a manner that the bigger bowl just fits into the mouth of the water holding bowl. This is to prevent any water or moisture from coming in contact with the chocolate that is to be melted in the bigger bowl. This is because, if the chocolate comes in contact with the water or moisture, it could granulize.

 

Step 3: Put the chocolate pieces in the bigger bowl and keep stirring it for 2 minutes as it melts into a smooth, thick chocolate sauce.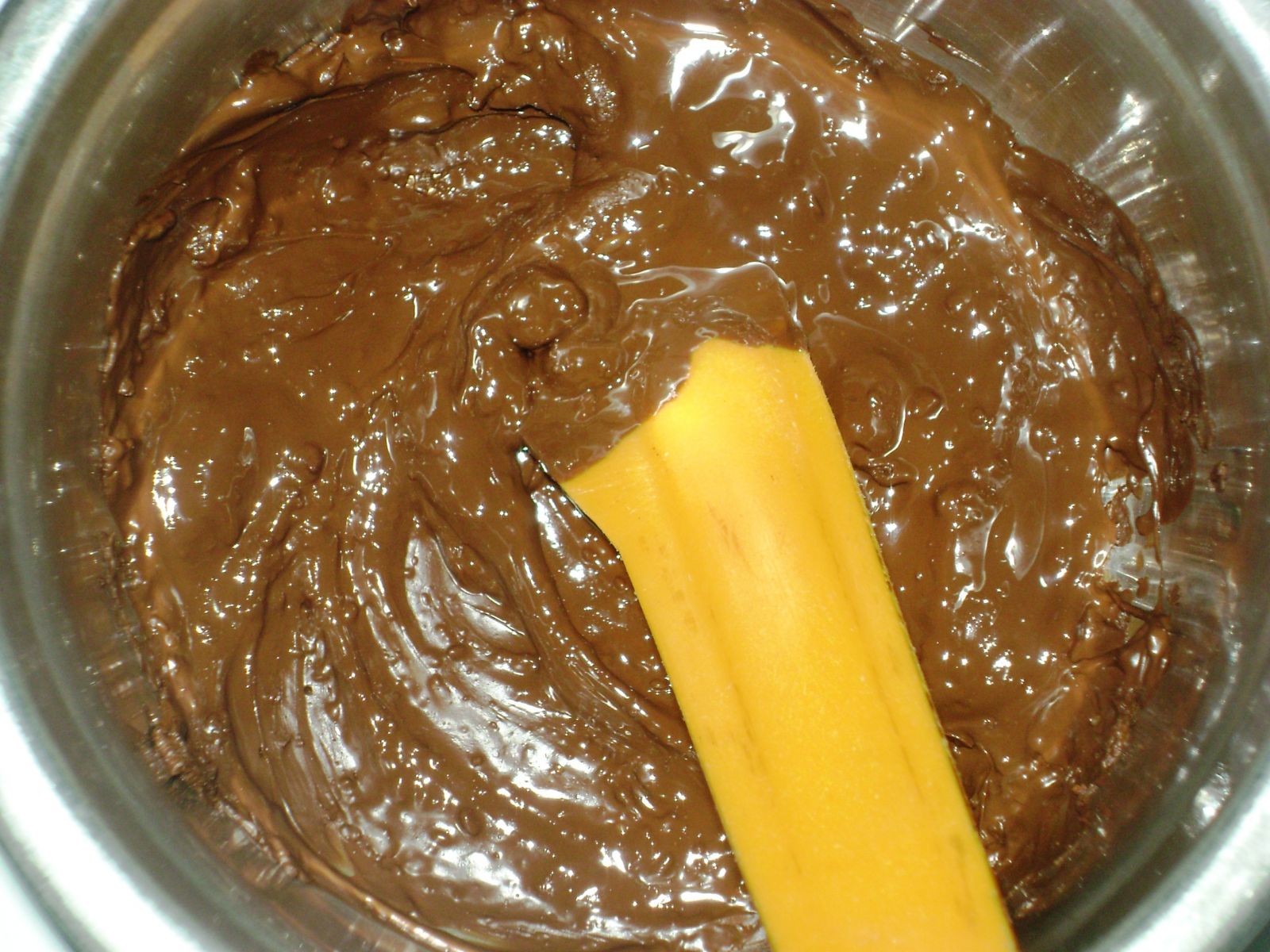 Step 4: Once done, take it out from the heat. Ensure there are no granules or lumps in the chocolate by stirring it all the way until it is completely smooth and silky.

Step 5: Now, dip the banana pieces into the melted chocolate, coating them generously and all over.
 
Step 6: Roll the chocolate coated bananas on the bed of crushed nuts and butterscotch mixture.
Step 7: Freeze the crunchy banana chocolate candies for 5 minutes to harden them slightly and dry out any moistness.

 

Serving:
Take out the candies from the freezer, place them on the serving plate, drizzle honey on each of the candies and decorate the plate with the colorful button candies. The kids will love it!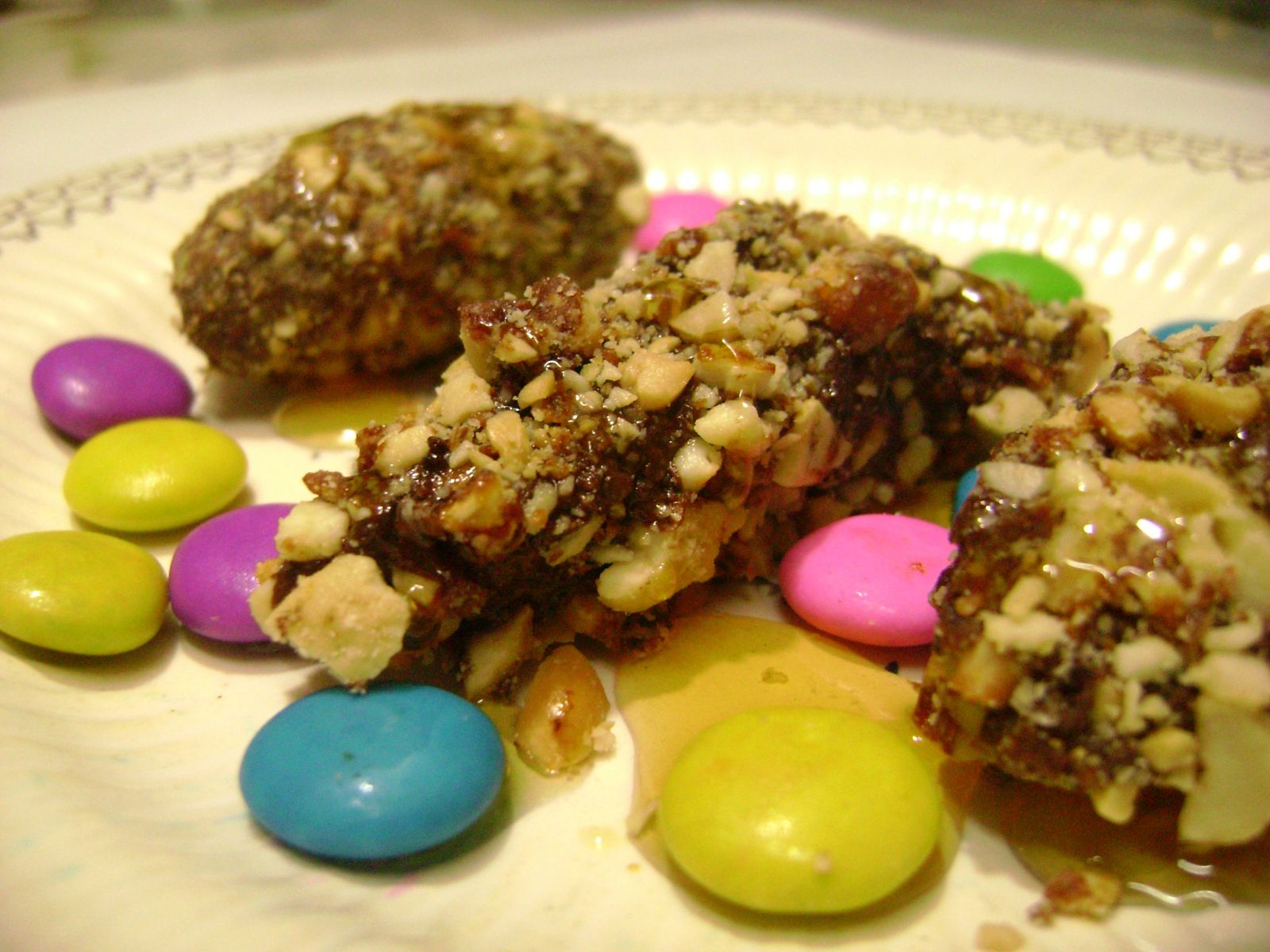 Resident Chef Contest DESSERT Entry Winner - Crunchy Banana Chocolate Candies