Tips To Make Homemade Oreo

14 Mar 2012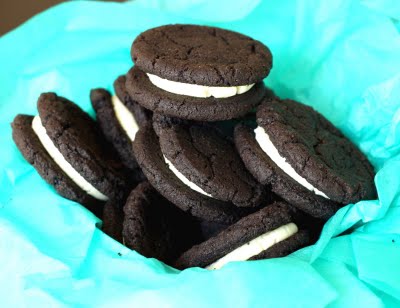 A delicious cookie with a rich filling – this is what makes Oreos so special. Preparing these cookies at home is also simple – you just need to know the right process, gather the ingredients, bake them rightly and you are done. Oreo is prepared by following two steps mainly – first the wafers are prepared and then the yummy filling. Here is a quick guide on how to make these at home  perfectly. Read on and see how easy it is.
Homemade Oreos : making tips:
Ingredients:
Arrange your ingredients for the chocolate wafers and then the filling. Measure all the ingredients well or you might not get the right crunchiness and taste of the cookies. Moreover, keep in mind the temperature of the unsalted butter you use. It should always be at room temperature.
Mixing process:
Just as in case of all other baked goodies you have to mix the ingredients very well. The best option is to use an electric mixer or a food processor which can mix the ingredients thoroughly. You need to mix or process the ingredients till you get a mass from the dough.
Placing in sheet:
Many people make a mistake of placing cookies quite close to each other in the baking sheet. This can turn out to be messy as Oreos might stick to one another or they might not get enough space to rise and even bake. Thus, its recommended to keep them at least 2 inches away from one another.
Baking time:
It usually takes 9 minutes to bake the cookies. However, you can check  after 9 minutes and if you find  that the cookies are not baked completely, you can return them to the oven and bake again for a few minutes. Remember that you should never over bake these.
The above tips are surely going to help you bake these cream filled sandwiches. Serve these fresh to your kids with warm milk!
Image credits: sugarcooking.blogspot.com
Tips To Make Homemade Oreo