Tips To Make Homemade Corn Nuts

8 Mar 2012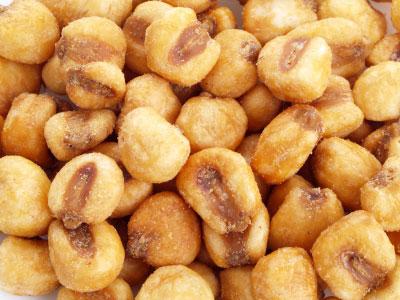 One can serve corn nuts with tea,  to kids as an after school snack and can also carry them along on picnics and car trips. Corn nuts can be prepared at home too and with a little practice and patience these can turn out to be really delicious. Here, we  share some quick and easy tips for making homemade corn nuts.
Corn Nuts made at home:
Pick the right nuts:
·        You need to get dry corn kernels, which are very easily available in stores .However, ensure that they are not popping corn.
The process of preparing homemade corn nuts involves 3 steps : refrigeration, drying and frying:
Refrigeration process:
·        This is a very important process and shouldn't be compromised at any cost. Once you have the dried kernels, place them in a bowl and cover it. This bowl with the kernels should be refrigerated for at least three days.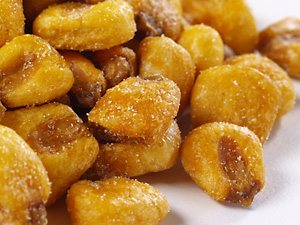 Drying kernels:
·        Once the refrigeration process is over and you need to use the kernels you have to ensure that the kernels are completely dry. You have to get rid of the water before you start cooking them.
Hot oil:
·        When you drop kernels in a pan you need to ensure that the oil is very hot. Do not forget to check the hotness of the oil and drop the corns only when the oil is heated enough.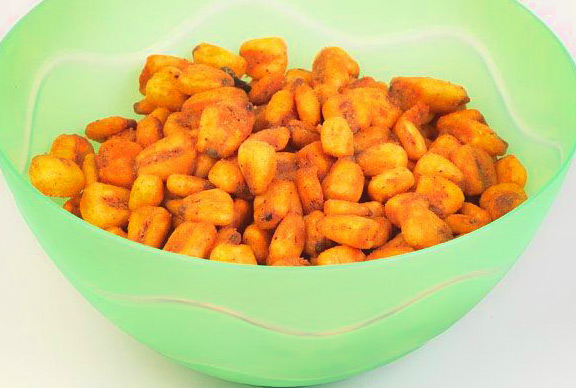 Once you are done with cooking the kernels, do not forget to add the seasonings. You can use onion powder, salt and pepper as these enhance the taste of the snack
So try preparing corn nuts at home and don't forget to let us know the outcome!
Image credits: ripthelifeiknew, thedailyeater
Tips To Make Homemade Corn Nuts