Tips To Make Homemade Twix

2 Mar 2012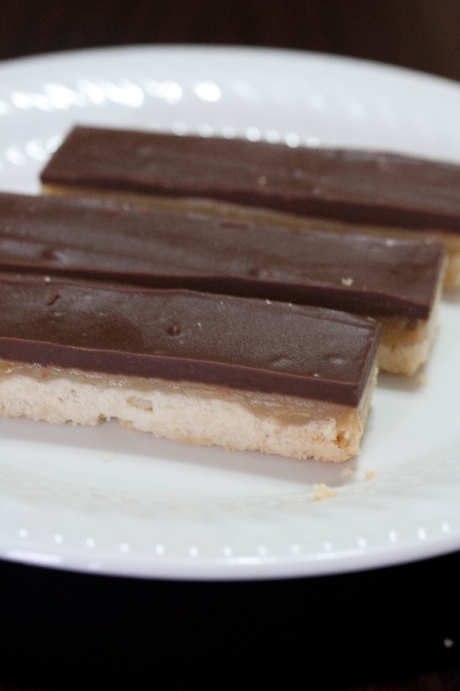 We all are fond of chocolate bars like Twix -  manufactured by Mars. What if you can prepare these at home? These are usually made using biscuit finger and are well topped with caramel and are smoothly coated with milk chocolate. Here are some interesting tips and help for those who are looking forward to prepare these at home.
Twix making tips:
Ingredients for crust:
If your ingredients for crust are right you are half done. Measure all ingredients accurately so that you get the right consistency for the crust. The most common ingredients used are flour, softened butter, salt, flour and sugar.
Measure the caramel ingredients which are mainly butter, brown sugar, corn syrup and sweet condensed milk.
Baking Time:
This is crucial for making homemade twix bar. A lot depends on the type of oven you are using and its temperature settings. You can bake for around 15 minutes or till the bar turns golden brown in color. Once the bar turns golden brown, you can remove it from the heat and let it cool.
Heavy bottom pot:
You will be combining many ingredients for the caramel. Its important to use a small and a heavy bottom pot for the purpose.
Assembling:
This is an important part of Twix making process. You need to combine all ingredients well. You can use a microwavable bowl where you can combine the ingredients. You need to combine till the chocolate melts and is quite smooth.
Last, but not the least, before you choose to serve the Twix bars ensure that the bars are well set in the refrigerator.
Image credits: bigfatbaker
Tips To Make Homemade Twix