Tips To Make Homemade Pastries

24 Feb 2012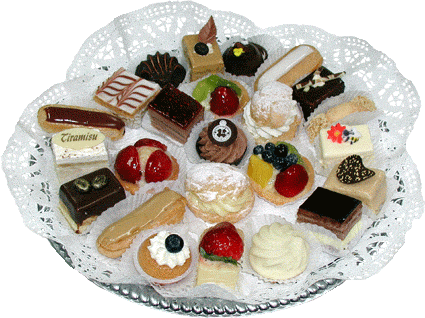 A number of baked products in the form of tarts and small cakes are often referred to as pastries. These can be made at home in the form of flaky, puffed, choux, shortcrust and filo – each one of them having its own texture and flavor. Those of you looking for tips and ideas to make their pastries perfect can check them out below and go on to  prepare the delectable pastries. 
Pastry Making – Tips and Ideas:
Weigh the ingredients:
Flour:
Good quality flour which is dry and well sieved is very important. Remove any lumps in the flour to lighten the pastry. If you plan to make short crust, you need to use self raising flour.
Fat:
It is best to use lard or butter in a pastry. These give it a crisp and a very rich texture. Margarine can be also used in case butter is not available.
Salt and water:
These are the two most important ingredients – needed in the right ratio. Salt needs to be added to give it a perfect flavor. Water is the best mixing liquid and needs to be used in a fresh and cold form. Water needs to be limited in quantity as excess water will make the pastry very hard. In case you have experienced problems of stickiness or too much water in the flour, you need to add all water just once. You will definitely be able to add the right quantity of water this way. Lemon juice is also added to have a crispy pastry. 558884-mouthwatering-pastries.6a010536a07d60970b014e873f1c54970d-800wi
Light handling:
Do not fiddle much with the pastry. Handle it very lightly and as less as possible. You can knead the dough using your fingertips while you draw the edges of the dough towards the centre.
Last, but not the least remember to use everything cold when preparing pastries which includes even the utensils which are used. Bon Apetit!
Image credits: weddingcake, 
Tips To Make Homemade Pastries