Tips To Make Homemade Rice Krispie Treats

23 Feb 2012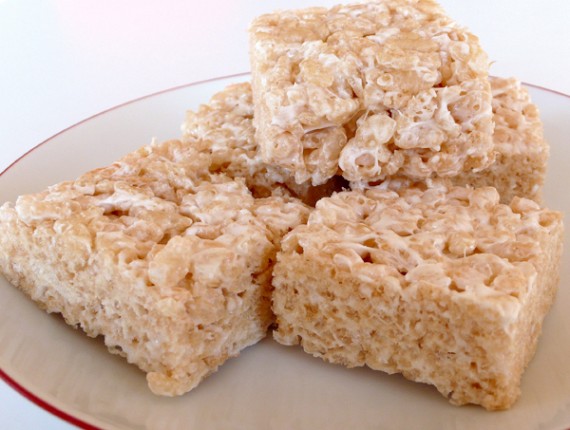 Looking for easy ideas snacks or desserts? Rice krispie treats in the form of cakes, bars or square, using mainly butter, margarine or melted butter can be your answer.  These treats are often prepared at home – many times using cereals and marshmallows which give this favorite breakfast item a great taste. Here are some quick and easy ideas which can help you to make these sweet dishes at home.
Rice Krispie Treats at home:
Ingredients:
Have the right ingredients in the right quantity. The most important ingredients for these treats are marshmallows, margarine, vanilla and importantly rice krispy cereals. Do not add any other fancy item when you are preparing these treats at home.
It is very important to use fresh marshmallows for making these treats. If you do not use fresh ones, they will not melt easily and your treats are not going to taste as you wish them to.
Stuffed krispie treats:
This will bring about a real variation to this dessert. You can include pretzels, peanut butter, marshmallows and graham crackers as fillings.
Pour a spoon or two of melted chocolate on these delicious treats. It will simply give them a mouthwatering taste.
Add one teaspoon of peanut butter when you are preparing the krispies. It shall render a delicious taste and a wonderful flavor to these treats.
Half fruity pebbles:
Add one teaspoon of these fruity pebbles to have a wonderful taste of these treats.
With a little more innovation and some crazy ideas you will love these crazy rice krispie treats.
Image credits: theczlife, mary-nielsen, ohyoucook, blogplushpuffs
Tips To Make Homemade Rice Krispie Treats