Tips To Make Homemade Beef Jerky

22 Feb 2012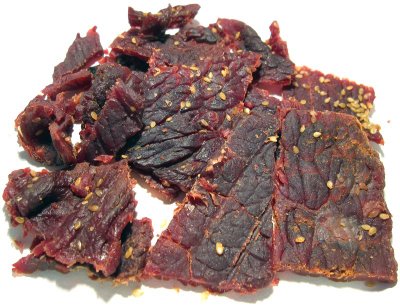 Do you believe that making beef jerky at home is a tough task? It is not actually – you just need to know a few tricks and tips to make your task easy. Once you get the nuances of preparing it, making preparations for home party will no longer be a tough task. Here are some quick easy-to-do ideas just for you.
Tips for making beef jerky:
Cut the steaks:
Marinade:
Sauces:
Baking process:
Prepare this delicious beef jerky next time whenever you have a party – you are simply going to love it.
Image credits: barefootbehavior , communaltable 
Tips To Make Homemade Beef Jerky