Tips To Make Homemade Beef Jerky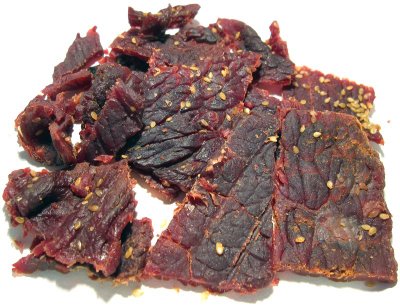 Do you believe that making beef jerky at home is a tough task? It is not actually – you just need to know a few tricks and tips to make your task easy. Once you get the nuances of preparing it, making preparations for home party will no longer be a tough task. Here are some quick easy-to-do ideas just for you.



Cut the steaks:

Once you remove the steaks you need to cut them crosswise after you have cut these crosswise. This is very important to cook well. Remember to use a very sharp knife when you are cutting the steak. To have the best pieces, you can make thin slices of the beef and then cut them lengthwise to get their thin strips. 558772-cutting-steaks-for-beef-jerky.jpgw490h363



Marinade:



This needs to be prepared well. Ensure that you add the right kind of seasonings which includes coriander, dark brown sugar and oyster sauce. Its best to buy all the ingredients and have them in your pantry in advance, so that your marinade tastes just the best. The strips need to be placed in the beef marinade for 4-24 hours and kept in the refrigerator in a ziptop bag. This will give the

beef jerky

its much needed flavor.



Sauces:

You can try out different sauces for your beef jerky to give it a new taste. The most common ingredients which will help to enhance the taste of your beef dish are curry powder, BBQ sauce, garlic powder, cilantro leaves and also red wine vinegar. 558774-tips-to-make-homemade-beef-jerky.jpgw490h417



Baking process:

Beef jerky

needs to be baked for at least 45 -90 minutes to give it a dry and delicious texture. If you bake the beef for a lower time period, it shall not give it its mandatory flavors.
Prepare this delicious beef jerky next time whenever you have a party – you are simply going to love it.
Image credits: barefootbehavior , communaltable