Tips To Make Homemade Chocolate Truffles

21 Feb 2012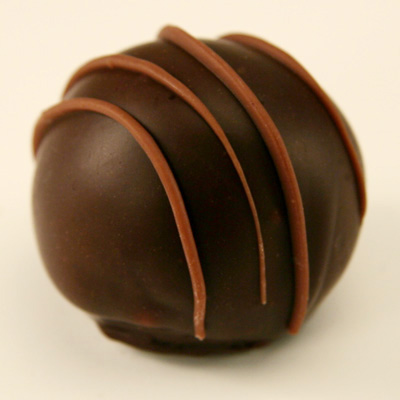 If you know to make the delicious chocolate truffles at home, it can be real surprise treat for your family and friends, whenever you feel. No more spending dollars to purchase these from the supermarket and start enjoying these truffles at home. Here are some easy tips to make these truffles conveniently at home.
Steps to the perfect chocolate truffles:
Ingredients:
To get the perfect taste and flavor you have to get all the ingredients right. Dark chocolate which has 70% cocoa solids is a must along with heavy cream or double cream.
Mixing process:
This is a very important step which cannot missed. You need to mix butter and cream very well before you pour it on the chocolate. This mixture needs to be stirred rigorously so that there are no lumps formed. Keep stirring constantly so that the mixture is smooth.
Getting the perfect shapes:
The best way to get the perfect shape is by dipping a melon baller in a hot water. Balls can be then be scooped out from the mixture. These should be soon dropped in greaseproof paper. To try it another way, you can easily coat your hands using oil and then roll truffles just between the palm. Piping bag can also be easily used to drop the mounds on a non stick paper.
Toppings:
Homemade truffles are just incomplete without their toppings. You can tip the toppings in a bowl and then slowly roll the truffles till the truffles are well coated with chocolate. Once you are done with the toppings you can chill these. The best type of topping is chopped nuts, confectioners sugar, fine coconut or cocoa.
White chocolate:
To bring about a variation in your truffle you can prepare one using white chocolate.
So, next time you feel the craving for such sweets, prepare these super delicious truffles at home and enjoy.
Image credits: beerstens.com, rawamazing.com, arecipeforaperture.com
Tips To Make Homemade Chocolate Truffles