Tips To Make Homemade Milano

16 Feb 2012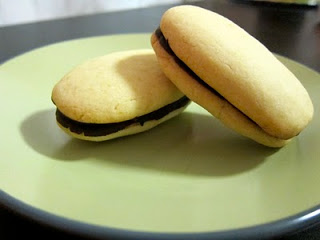 In case you are not aware – Milanos are cookies which are slightly crumbly and have a very refreshing taste of chocolate and mint with an amazing freshness. If you have purchased these from your local supermarkets and wondering if it was possible to prepare these from home, here is  good news for you. Yes, you can and you will get the same taste, texture and appearance if you make them properly. Here are some easy tips to make Milanos the right way.
Easy Tips For Making Milano At Home:
Mix the ingredients:
The taste and texture of these cookies are a lot dependant on how you whisk the ingredients, the order in which you add them and their quantity. Thus, do exactly as the recipe tells you or the food site you are following suggests. The main idea is to combine well.
Piping the mixture:
Once you have prepared the mixture, you can transfer the mixture in a pastry bag and pipe the cookies in baking sheets. You need to place the cookies at least ½ inches away from each other so that they have enough space to rise.
Preheating the oven:
Before you start baking the cookies, ensure that you preheat the oven. The correct temperature is 325 degrees with the lower and upper lids.
Baking time:
Cookies should be baked for at least 15 minutes or till the cookies start turning golden brown around their edges. You need to rotate the baking sheet in between while the cookies are cooking so that all the cookies bake equally.
Refrigerate:
This is the last step of preparing milano. Refrigerate the chocolate filled cookies for at 40 minutes till the chocolate harden.
So, without wasting further time, start your Milano making process. Do not forget to write to us with more ideas.
Image credits: thezenofmaking, jilliciousdiscoveries, lisamichele, atthebakersbench
Tips To Make Homemade Milano