Tips To Make Homemade Potato Chips

9 Feb 2012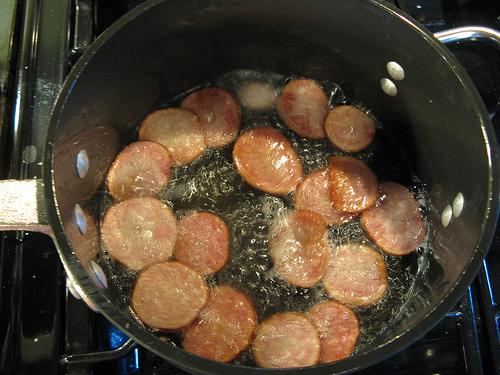 We are all fond of potato chips  and nothing can beat the home made variety. However, it has been found that the chips prepared at home often lack the taste or even the crunchiness of packed chips that we normally buy. It is simply because a small step might have been missed or a small task not been taken care of adequately. Here are some easy tips and ideas which are going to help you turn out the best potato chips in town.
Ideas to make homemade chips better:
Even slices:
If you are preparing these chips at home you need to ensure that the chips are of equal width. Most homemade chips are of different sizes – some might be thickly sliced while others thinly sliced. The ideal size of these chips should be 1/8 inches. You need to cut the potatoes well to get the right size.
Prepare the potato slices:
Prior to your cooking process you need to prepare these chips well. You can toss all your sliced potatoes in a medium size bowl which has some oil. Let the potato slices coat very well. Add salt also at this stage.
Small batches:
Fry small batches of chips at a time if you are preparing them at home. It shall help you to control their making process better.
Coating microwave proof plate:
It is also important that you coat the microwave plate with oil. If this step is missed, the chips shall stick to the plate and burn out in the process. Arrange these slices in a single layer on a plate. Remember that you need to microwave keeping it completely covered.
Keep turning:
No matter which way you choose to cook these, you need to ensure that you keep turning these potatoes often so that they cook well on all sides.
So, what are you waiting for – prepare the best potato chips   and surprise your friends.
Image credts: agoodappetite, angelfacebotanicals, jeancskitchen
Tips To Make Homemade Potato Chips