Tips to Make Homemade Tortilla Chips

8 Feb 2012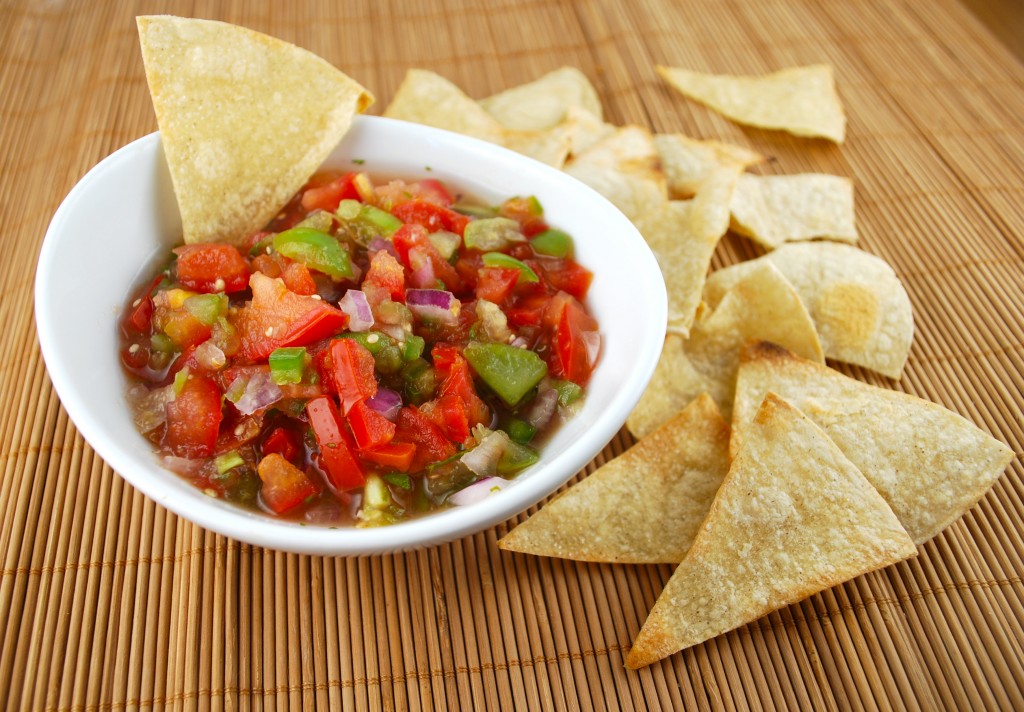 Tortilla chips are the easiest to make at home – you just need a few ingredients handy! If you want to know how to re-create your favorite tortilla chips, here are some easy tips on how to do so at home!
Ingredients: Corn tortillas, olive oil, melted butter, salt, seasoning.
1. Start with the baking tray. Spray the tray with a little oil so that the chips don't stick to it and burn.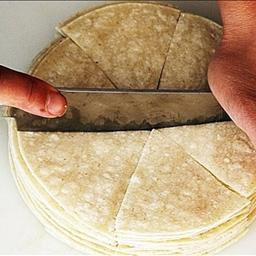 2. Grab some tortillas! Slice them into triangles. You can do so faster by stacking 3-4 tortillas together and then cutting them into triangles.
3. Place the tortilla triangles into a bowl and add olive oil, melted butter, salt and seasonings, drizzling these slowly while turning the chips in the bowl. If you don't have a large bowl, you can do this step in batches. Toss the triangles thoroughly, ensuring that the chips are coated properly.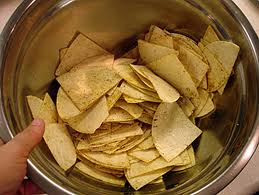 4. For additional flavor in your tortilla chips, you can use cayenne pepper, sesame seeds and cinnamon as well.
5. Arrange the tortilla chips neatly on the baking tray. See to it that the chips don't overlap or they will not cook evenly.
6. Bake the tortilla chips in an oven at 260 degrees F, or until they turn light brown and crispy. You can keep checking the chips in between, toss them lightly or rotate the tray for even cooking.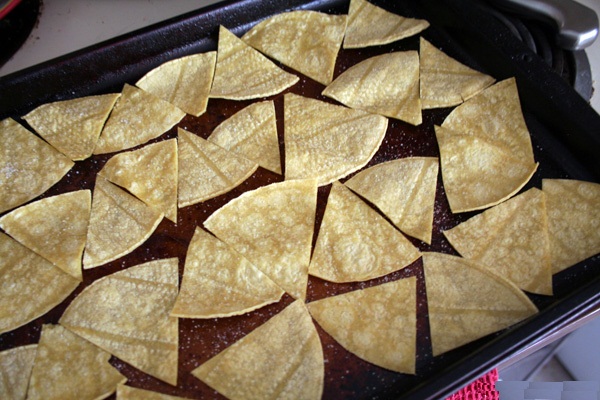 7. Once the chips are done, you can take them out, leave them on the counter to cool. Then, pack them in an airtight-container for later use.
Don't forget to keep some dips handy in case guests drop in without advance notice.
Other Articles You May Like To Read:
1. How To Make Tortillas Without Baking Powder
2. How To Bake A Tortilla Bowl
Image Courtesy: askgeorgie, bigoven, whatthecraft, rockingthestove
Tips To Make Homemade Tortilla Chips