Tips To Make Homemade Popcorn

3 Feb 2012
558153-easy-steps-to-make-popcorn-at-home.6a00e555081a198834010536301e20970c-800wiIt is quite easy to make popcorn at home . You just need to know the right steps and a bit of practice and patience will help you make these perfectly. You are sure to master the skill after a few attempts. Here are some easy tips and ideas for those who are yet to do so.
Easy tips to make popcorn:
Gather all materials:
Just before you start making the popcorn, you need to ensure that all materials needed for preparing these have been gathered . Keep a heavy bottomed pot, popping corn, salt, butter and oil ready with you before you start preparing. You shouldn't keep waiting or scramble for the ingredients during the process.
Shake the pot: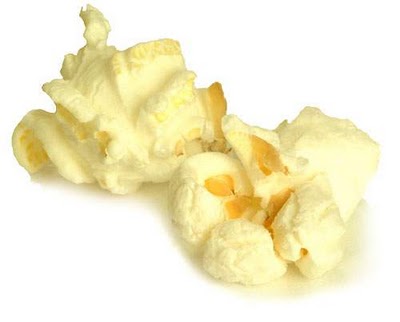 Once you have added the kernels you have to shake the pot well so that all kernels are well coated. with butter or oil. This is a very important step on which your final popcorn will depend a lot. Once you have seen that the kernels have been well coated, the lid can be placed on the pot.
Space for steam:
Many popcorn makers make a mistake of not leaving any scope for steam to escape which cause can cause the popcorns to get limp over the time. Thus, when you are placing the lid on the glass jar, you need to ensure that the jar is kept slightly aside, so that the steam is allowed to escape.
Check for time:
Do not go for a walk while your popcorn gets ready. Keep a check to see if the popping has slowed down. When you notice that the popping is almost stopping, you can turn the heat off. It is recommended to keep the popcorns in another serving bowl for the time being.
Distribute butter:
Ensure that the butter you have added is well distributed. You can also add some butter in the serving bowl for better taste.
Adding toppings and flavor:
To give a unique taste to the popcorn you can add some of your favorite toppings and flavor to your popcorn as per the taste and mood of those who are having it.
Hope these tips on how to make homemade popcorn can make your task really easy! Enjoy popcorn with your loved ones.
Image credits: stinkygrink,
Tips To Make Homemade Popcorn