Tips To Cook Fried Broccoli

18 Jan 2012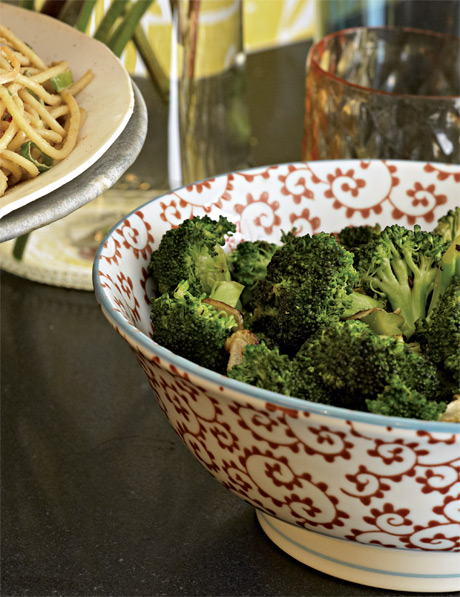 The green hued florets of broccoli are quite attractive. Knowing how to cook fried broccoli will help you to enjoy this fiber-rich veggie in a tastier way. While stir-fried ones can make a good ingredient for various gravy based dishes and pasta while the deep-fried ones can serve as a topping for casseroles. The write-up will guide you through some tips that will come handy while frying and making use of the fried versions of broccoli…
Directions For Stir Frying Broccoli
Wash the broccoli and cut into small florets.
Separate the outer membrane and stems.
Slice the florets into ¼-inch pieces.
Heat cooking oil in a wok; add spices, onions, or any veggies as desired.
Add broccoli and stirring intermittently cook it until soft.
Add seasoning as desired!
Transfer to a serving dish or use, after thoroughly cooled, in a dish of your choice.
Here is a quick video that will help you to cook stir-fried broccoli easier.
powered by ifood.tv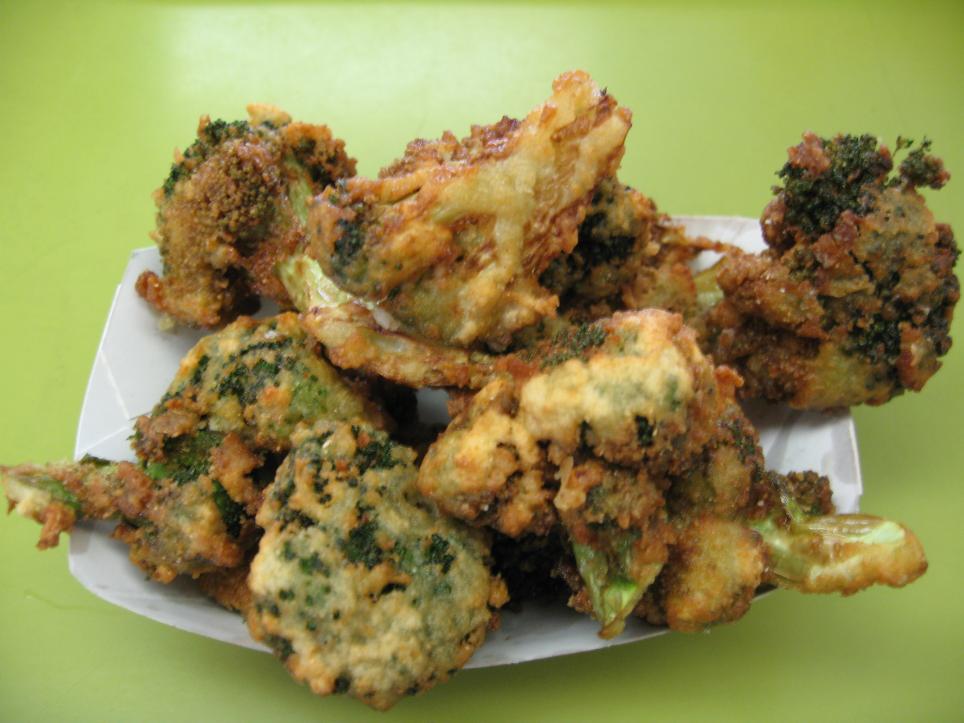 Directions For Deep Frying Broccoli
Wash the broccoli and cut into small florets.
Separate the outer membrane and stems.
Place a deep-frying pan with hot oil sufficient to fry broccoli.
Prepare a flour batter by beating eggs, flour, and ice water. Add spices and seasoning as desired.
Dredge florets in batter and add to hot oil gently.
Fry only four or five at a time until they turn golden brown.
Transfer to paper towels and drain excess oil.
They make good appetizers with ranch dressing or cocktail sauce. They also taste fabulous when relished as an ingredient in Manchurian gravy.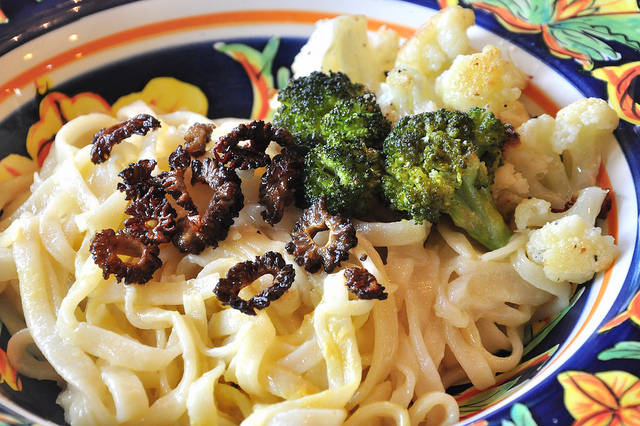 Tips For Cooking Fried Broccoli
Broccoli, fried in any forms, make a great addition for pasta, muffins, casseroles, rice, and even, gravy-based dishes. Take a glance at few of the delicacies where you can incorporate fried broccoli florets.
Casseroles: Broccoli and cheese make a delectable option for easy casseroles. Substitute raw broccoli florets with the ones stir-fried with spices of your choice. Follow the instructions mentioned in the recipe to prepare a delicious casserole. You can use the deep-fried florets to give your broccoli casserole a crunchier taste.
Pasta or Noodles: Toss the deep-fried florets with the prepared pasta. However, make sure that the florets are thoroughly cooled. Make sure that the spices you add to the batter are in sync with the flavors of the pasta or noodles.
Muffins: The pan-fried florets make a classic ingredient for muffins. Fold in the florets once the mixture is ready. Make sure that you adjust the seasoning so that the flavors complement each other.
It is not a mountainous task to learn how to cook fried broccoli. So, learn it and experiment in your kitchens to prepare some tasty delights!
Image Credit: katieleehome.com, roadfood.com, veganmenu.blogspot.com
Video Credit: ifood.tv
Tips To Cook Fried Broccoli