Tips To Cook Fried Asparagus

18 Jan 2012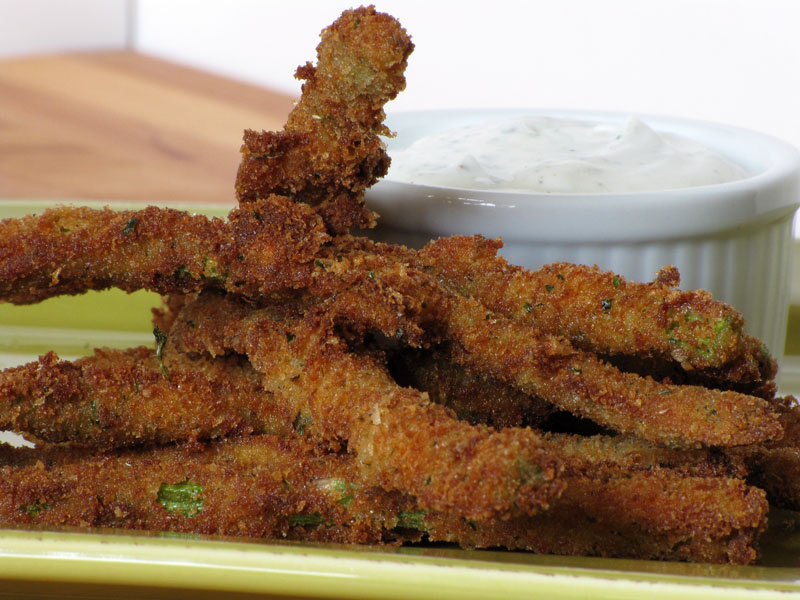 Asparagus, despite being a healthy vegetable, are not preferred by many. So, if you want the fussiest of the eaters to eat this vegetable, then learning how to cook fried asparagus is essential. Be it the pan fried form or the deep-fried, the green veggie makes a tasty ingredient for many other dishes as well. Read on to know more….
Directions For Stir Frying Asparagus
This is a simple, delicious way of cooking up asparagus.
Clean asparagus well.
Place a large skillet on high flame; add a little cooking oil enough to stir-fry the veggie.
Add asparagus enough to make a single layer.
Allow to cook until one side of the asparagus turns brown.
With a spatula, turn over; continue cooking until the asparagus turns brown on the other side also.
Continue cooking, tossing intermittently, until the vegetable gets a bright green hue.
Set a large skillet over high heat. Add 2 tsp olive oil. Place asparagus in a pan in one layer and cook until one side is browned, about 2 minutes.
Season as desired and transfer to a plate.
Serve hot as a side dish, chilled as an appetizer or use it for baking a casserole or as a filling for tortilla.
Tips
1. The spears of the asparagus should be lined up in the same direction.
2. Never overcook the asparagus. It should be green and a little bit crispy.
Directions For Deep Frying Asparagus
There are quite a few variations for deep-frying this veggie; the common one being the recipe that uses beer. However, here I have outlined a simpler one, that is alcohol free.
Clean asparagus and cut into 1-inch long pieces.
Steam the veggie pieces until they are soft.
Drain off excess water and pat dry.
Prepare a flour batter, seasoned with salt and other spices and herbs as desired.
Meanwhile, heat the oil in a wok.
Dredge the asparagus pieces in the flour, dip in beaten egg, and roll in breadcrumbs.
Add to hot oil.
With a slotted spoon, keep turning, intermittently until both sides turn golden brown.
Transfer to paper towels to drain excess oil.
The deep-fried asparagus is ready to be used.
Tips For Cooking Fried Asparagus
You can make use of asparagus, in the fried form, as a filling for sandwich or tacos. They make great ingredients for fried rice, pasta, as well as a topping for soup. Here are few such dishes:
As a filling: Toss the deep-fried veggie along with sauces or dressings as desired. However, make sure that the asparagus us thoroughly cool before you use it. Now, you can use it as a filling for sandwiches, tortillas, tacos, as well as pita wraps.
Pasta: Prepare mac and cheese as mentioned in the ingredients. Finally, add the asparagus, either of the abovementioned versions, and toss well.
Now that you have a brief idea of how to cook fried asparagus, try them! The kids will adore you!
Image Credit: cookingventures.blogspot.com, globalveggie.wordpress.com, joyofkosher.com
Tips To Cook Fried Asparagus