Tips To Cook Fried Cheese

16 Jan 2012
If you have prepared tasty and delectable, cheese filled dishes , then you ought to know how to cook fried cheese perfectly. From muffins to casseroles and sandwiches, you can include the fried variants to zest up your snacks. But how do you exactly cook cheese in the fried form? Read on to know more…
Directions To Stir Fry Cheese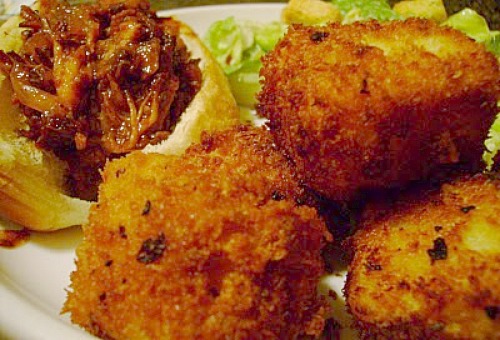 Cut cheese blocks into cubes or thin fingers.
Place a shallow fry pan on medium heat, add oil, and heat well.
Add the cut cheese pieces and using a spatula, keep turning. Make sure that the flame is on medium heat.
Transfer to paper towels after the cheese turns crispy and tender.
These cheese cubes can be used for preparing gravy dishes or as filling for pita wraps.
This is how you deep fry cheese. 
powered by ifood.tv
Serve as such or use as a topping for pizza or as a filling for wraps and sandwiches.
Fried Cheese Recipes
This Indian gravy dish makes use of stir-fried cottage cheese cubes. A sweet and spicy dish, this is normally served along with Indian flatbread and rice. Add the cottage cheese cubes after the gravy reaches perfection, boil for two to three minutes, and serve hot.
These sticks make a great ingredient for a cream, luxurious casserole. Top the casserole mixture with the cheese sticks and bake to perfection. They are also perfect snacks on their own.
Give a twist to your classic Mac by tossing the prepared pasta with the fried delicacies.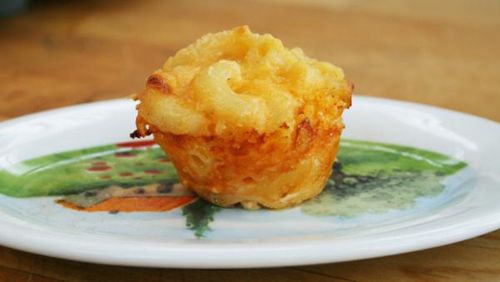 Cheese adds richness to the muffins. Fold deep-fried cubes in muffin batter and bake to perfection. Serve hot topped with shredded cheese.
Image Credit: sangabrielvalleymenus.com, joelens.blogspot.com
Tips To Cook Fried Cheese