Tips To Cook Fried Zucchini

13 Jan 2012
Zucchini, a versatile veggie, in its fried form, makes a tasty starter, plus a classic base element for various other dishes. That is why people are excited to learn how to cook fried zucchini. This write-up shares with you some basic tips for frying the veggies and then, making use of it to prepare other delicacies. Here you go…
Directions For Stir Fried Zucchini
Stir-frying or sautéing zucchini is a healthier way to enjoy the fried form. It can be seasoned in the way you would like to or just flavor with salt so that you can use it in casseroles or muffins. Here are few handy tips to stir fry zucchini:
Clean zucchini thoroughly and cut into thin whole rounds.
Place a frying pan on medium heat; add cooking oil - canola or olive.
Add zucchini slices to the hot oil and sprinkle a little salt.
Using a spatula, keep turning the slices, until either sides turn pale golden brown.
Transfer to paper towels and allow to drain off excess oil, if any.
Add herbs and other spices at this stage, toss well, and serve. Or else, use it in other recipes.
Directions To Deep Fry Zucchini
Clean zucchinis and slice into thin medallions. Slightly salt the medallions.
Beat eggs with salt and a little milk in a bowl.
In another bowl, prepare flour mixture seasoned as desired.
Heat oil in a skillet to medium hot.
Dip zucchini into egg, roll in the flour, and add to hot oil.
Using slotted spoon, keep tuning, intermittently, so that both the sides turn golden brown and crispy.
Transfer to paper towels and drain excess oil.
Serve warm or keep aside to be used in other dishes.
Here is a video that will help you deep fry zucchinis in a better way.
powered by ifood.tv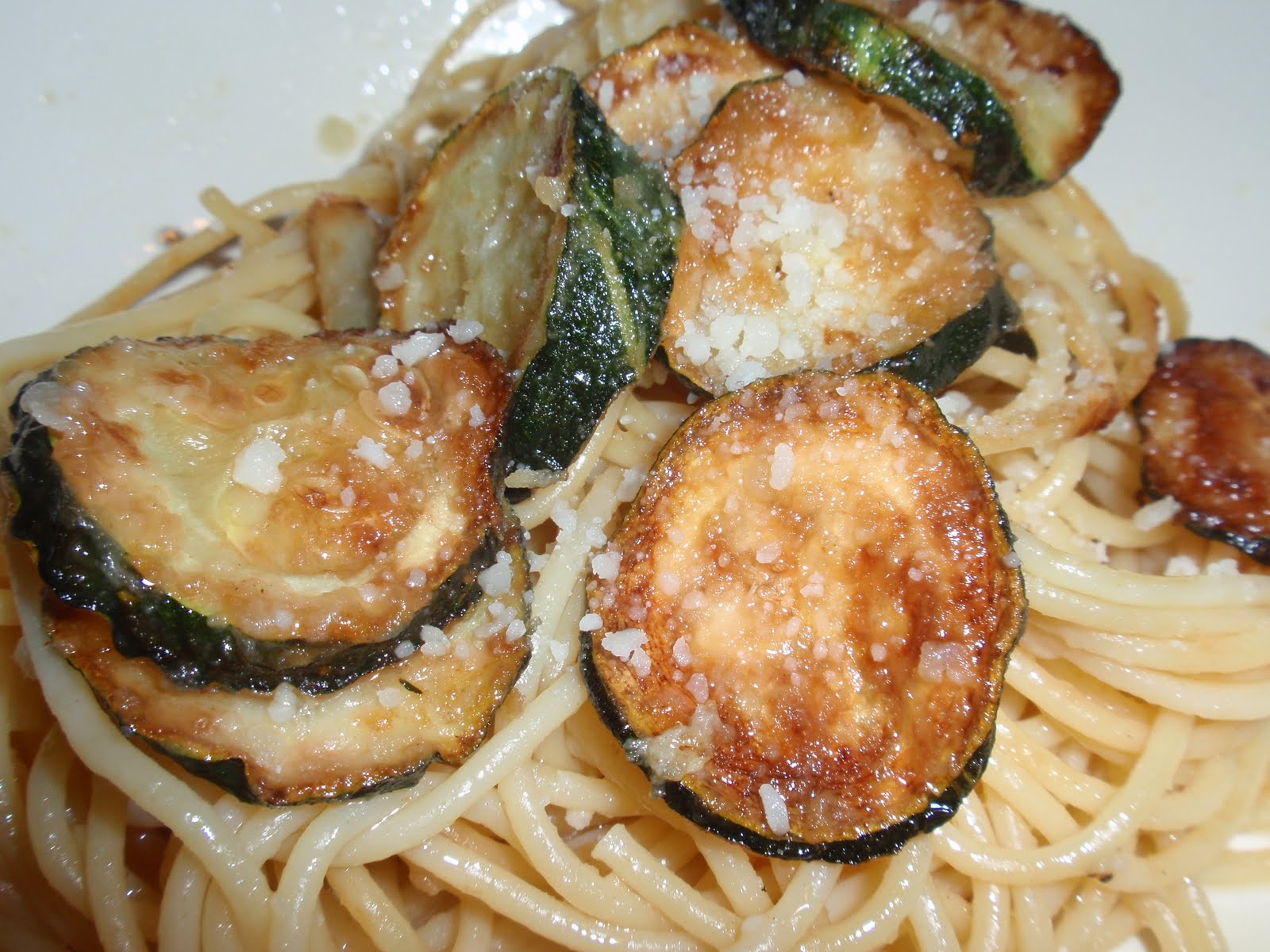 Tips For Cooking Fried Zucchini
There are quite a few dishes where you can make use of zucchini, the deep-fried, or the sautéed version. The below mentioned are few such delights:
Spaghetti: Just before serving, add the fried zucchini slices to the pasta, give it a quick mix, add some more cheese, and serve warm. Make sure the spices add to zucchini complements the flavor of pasta.
Stuffed Cupcakes: Zucchini makes an excellent stuffing for chocolate cupcakes. When you deep-fry the medallions, instead of salt, beat eggs with sugar. Roll in the flour or breadcrumbs and deep-fry. You can now use it to stuff the chocolate cupcakes.
Isn't it really interesting to know how to cook fried zucchini? So, learn now and bake some delightful goodies.
Image Credit: thecupcakeblog.com, myitaliangrandmother.blogspot.com, slowfoodsaratoga.com
Tips To Cook Fried Zucchini