Tips To Cook Fried Mushroom

11 Jan 2012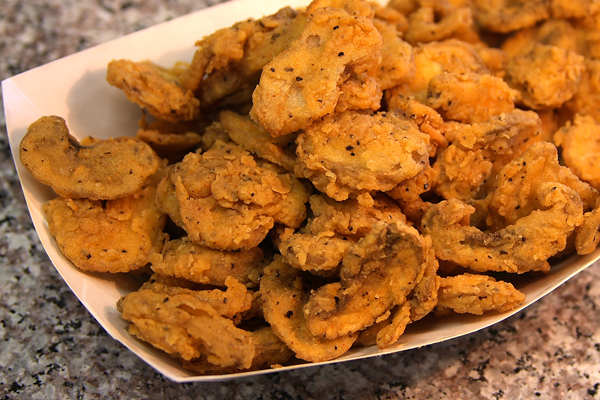 One of the easiest and most versatile ways of using mushrooms is to fry them. A quite simple process, it is very easy to learn how to cook fried mushrooms. You can deep-fry it by dipping in batter or just sauté it, as a healthier alternative. There are few things to remember when you are frying mushrooms and cooking them later on. Read to know what those are.
Directions For Shallow Frying Mushrooms
Slice the mushrooms. You need not remove the peel or discard the stalks.
Place a saucepan on medium heat; add a dollop of butter or couple tablespoons of olive oil.
Add mushrooms. With a slotted spoon, keep stirring until the mushrooms get a golden crust.
Once the butter completely melts, add seasoning.
Transfer to paper towels to drain off excess butter.
This can now be used to top the toast.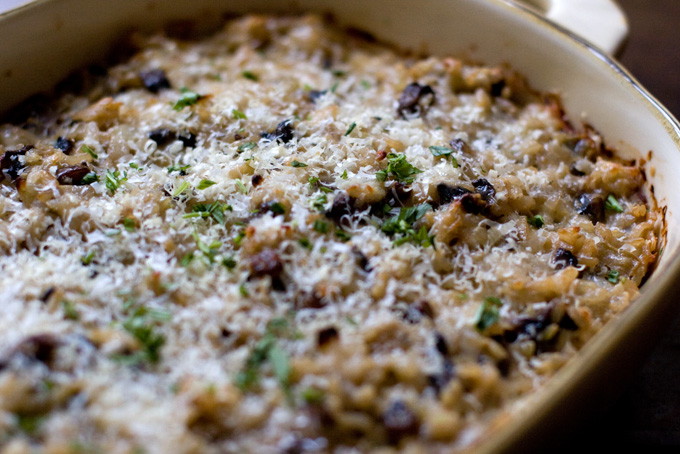 Directions For Deep Frying Mushrooms
Clean the mushrooms thoroughly.
Discard the stems carefully.
Prepare a flour batter flavored with salt and pepper, or with seasoning as desired.
Place a deep-frying pan on medium heat; add oil sufficient enough for deep frying.
Dip the mushrooms to the batter, one at a time, and add to the hot oil.
With a slotted spoon, keep turning the mushrooms until both sides turn golden brown.
Transfer to paper towels and blot to drain off excess oil.
You can now use this in preparing other dishes such as gravy and sandwiches.
Tips To Fry Mushrooms
Never wash mushrooms. Their spongy nature and flavor will be lost. You can use a pastry brush to remove the dirt.
Always use medium heat for sautéing and deep-frying mushrooms.
Tips To Cook Fried Mushrooms
Countless recipes make use of the mushrooms, in the deep-fried or sautéed forms. Here are few handy tips that you can remember while preparing those dishes:
Soup: You can dice the mushrooms before you fry them for the soup. A crispy, deep-fried mushroom adds a delightful crunch to the soup. Prepare the cream of vegetable or cream of chicken soup and finally, add the fried cubes of mushrooms. Boil for two to three minutes and serve.
Muffins: Mushroom muffins are great eats. You can use the deep-fried varieties here. Use the diced mushrooms and deep-fry them. Make sure that the spices added a very less as you will have to add spices to the muffin batter as well. Fold in the fried veggie pieces into the prepared batter and bake to perfection. Alternatively, you can use them to top the cupcakes.
With Rice: The deep-fried variants make wonderful ingredients for pulav. Add them to the stir-fried veggies at the end. Mix the vegetable and mushroom mixture to the rice and cook according to the directions.
Now that you have a good knowledge on how to cook fried mushroom, try these recipe ideas!
Image Credit: 101cookbooks.com, carowscakes.blogspot.com, dravenshomecooking.blogspot.com
Tips To Cook Fried Mushroom