Tips To Cook Fried Tofu

10 Jan 2012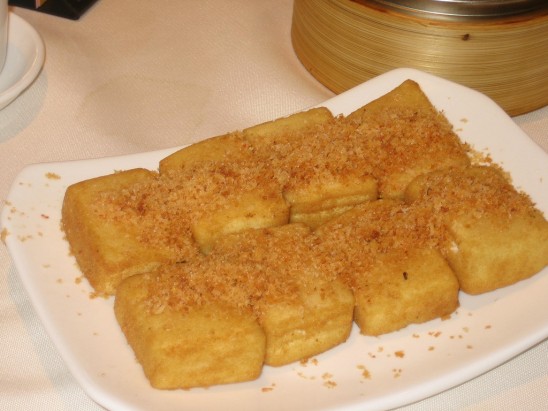 Tofu, in the fried form, is a healthy and versatile alternative to meat, but if you do not know how to cook fried tofu, then this write-up is sure to help you. Along with rendering a delightful flavor to the dishes, this Asian delicacy is easier to cook. Here are few handy tips for frying tofu and cooking with fried ones.
Directions To Fry Tofu
Arrange the tofu on a paper towel and blot it to remove excess moisture easier, without smashing it.
Place a frying pan on medium heat; add a couple tablespoons of cooking oil, preferably canola or olive oil.
Cut the tofu into smaller cubes. Now, using paper towels, blot the tofu cubes once again to eliminate the moisture presence in the interior surfaces.
Now, slowly add the tofu cubes, one at a time. Do it very carefully as raw tofu is quite fragile and can easily crumble off.
Using a slotted spoon, carefully keep changing the sides so that both the sides turn golden brown and crispy.
Season to taste once the tofu is crispy. The fried tofu is now ready to be cooked.
powered by ifood.tv
Cautions While Frying Tofu
Keep oil always medium hot.
Always make sure that tofu is free of moisture. Presence of moisture can spoil the texture and flavor of fried tofu.  
For extra firm tofu, wrap the tofu block in paper towels and weight it with a heavy press to squeeze off extra moisture.
Tips For Cooking Fried Tofu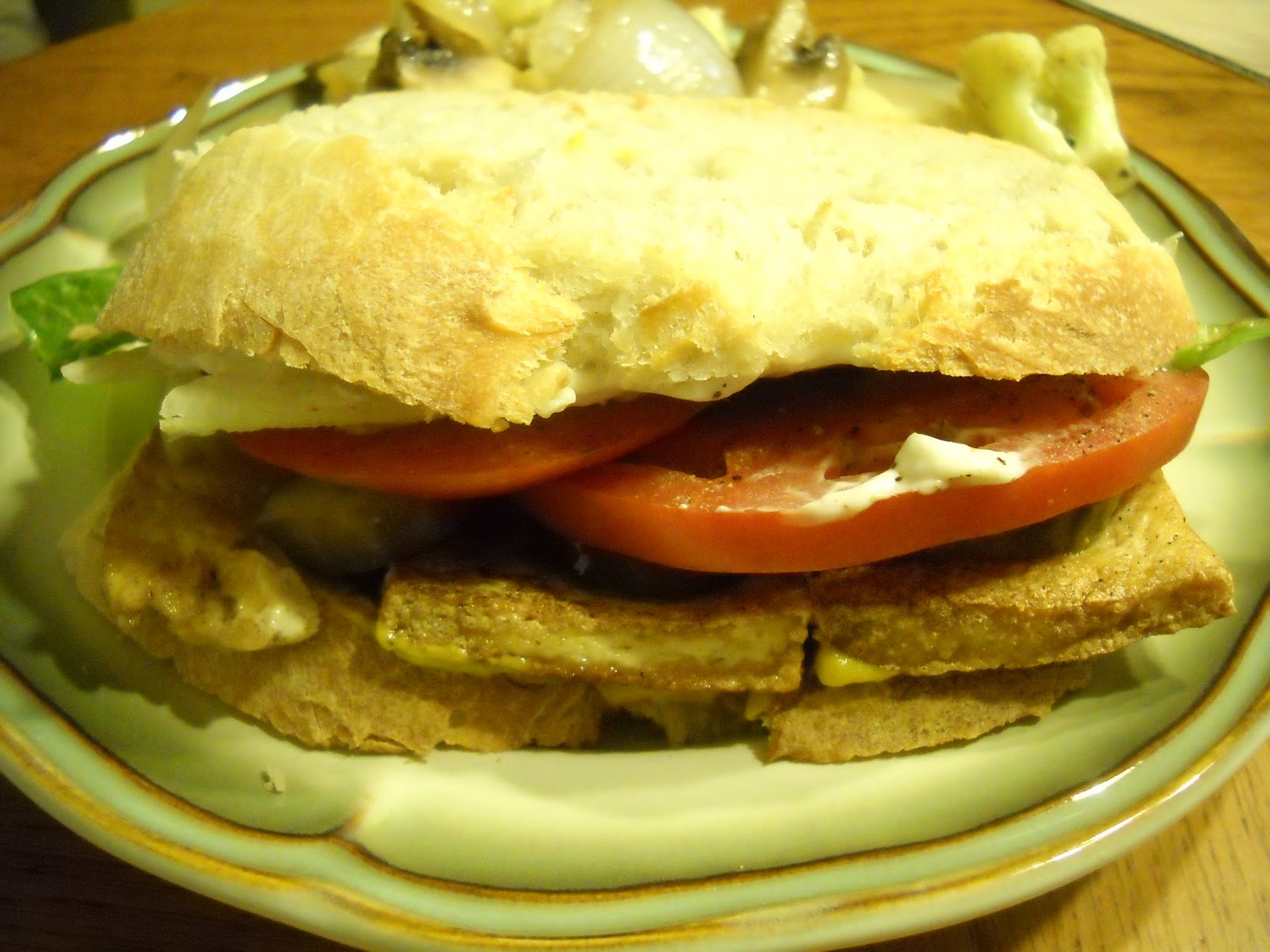 Tofu, when fried, as mentioned above, can be used for making pasta, salad, tortilla wraps, flavored rice, and sandwiches. The below outlined tips will let you know how you can use fried tofu in some of the dishes.
Pasta: For this dish, you can slice tofu lengthwise into thin slices and fry. Cook the pasta and veggies until al dente. Season as desired, but carefully as the fried tofu has already been seasoned. Finally, add the tofu and toss gently to mix well.
With Rice: Fried tofu makes an excellent substitute for cottage cheese in pilaf and flavored rice.  Cut tofu into small cubes and fry them. Follow the instructions for making the rice. Just add the tofu to vegetables/meat mixture, add to the rice, and toss.
Tortilla Wrap With Tofu: Cut tofu into thin, long pieces and fry. Add the fried tofu slices to the filling mixture and toss so that the flavors are absorbed. Now, use it to fill the tortilla.
Fried Tofu Sandwiches: Dip tofu cubes in a batter made using flour, seasoned with spices and deep-fry to golden brown. Make sure that the tofu layer is the last one while you arrange a sandwich.
I hope you would have got a good idea about how to cook fried tofu. So, try frying the tofu, use it in your favorite dish, and do share your views with me!
Image Credit: japaneserecipes.wikia.com, blessedveganlife.blogspot.com, pragmaticattic.files.wordpress.com
Video Credit: ifood.tv
Tips To Cook Fried Tofu