How To Make Obama's Favorite Cowboy Chili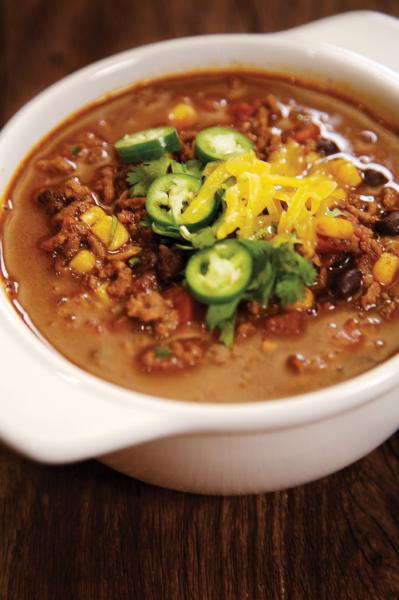 So the first African-American has sworn into power and Obama fans world wide, especially those in the US, are looking for ways to celebrate the long awaited change. Foodies like me have taken to celebrate this joyous occasion by cooking Obama's favorite food and what I have zeroed into is the traditional chili, also known as the Cowboy Chili. 
Once I happened to visit one of our neighbors and there a little old lady, who was a Hispanic, served me this very traditional and tasty cowboy chili – although there are a lot of variations to this style chili (and I believe this is Obama's favorite cowboy chili recipe), but as always, I have to admit that old is gold! 
Making cowboy chili is dead simple; throw in the shredded bits of meat, spices and yes the greens, you love, but remember, true cowboy chili do not contain beans or tomatoes and if you ever thought of teaming it with spaghetti, yuck, you better not! All what I can guarantee is that this particular recipe is a classic and delicious, the taste of which is sure to linger in your taste buds forever! 
Ingredients for Obama's Favorite Cowboy Chili
Stew beef – 2 pounds
Vegetable oil – couple of tbsp.
Onion – 1 finely chopped
Beer – 1 cup
Beef broth – ¼ cup (if not equal quantity of water)
Tortilla flour – ½ cup
Garlic cloves – 3 peeled and minced
Chili powder and fresh chili peppers
Salt for taste
Making Obama's Favorite Cowboy Chili
Heat a frying pan in the stove on medium flame.
Pour vegetable oil and put the stew beef, chopped onions and sauté until the meat turns golden brown.
Empty the contents in the pan to a crockpot.
Put the rest of the ingredients, but not tortilla flour.
Cook in the lowest possible setting and leave for 8-10 hours.
Add the tortilla flour only an hour or so before you serve the dish.
To let the chili thicken, you can simmer the mix for another hour.
Before serving, you may garnish it as desired.
Picture Courtesy: Bootblog.allensboots.com
How To Make Obama's Favorite Cowboy Chili