Tips To Prepare Low Fat Sandwich
24 Nov 2011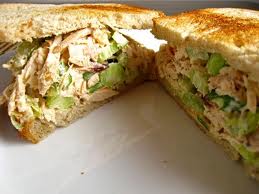 All of us love sandwich. But then, the 14' long submarines from the local sandwich shop won't do you any good. Sandwiches are the most abused of all foods, as the possibilities of sandwich stuffing is endless with a galore of meat, veggies, sauces, and cheeses beckoning you to play with them. Nevertheless, if you are a health freak and strictly avoid anything that is high on fats, then the following tips on how to prepare low fat sandwich should surely get you reaching out for extra bites sans any guilt.
How To Prepare Low Fat Sandwich
When preparing low fat sandwiches at home, the first thing you should learn to skip is lunchmeat. Most lunchmeats come bombed with saturated fats or cluttered with unhealthy fillers and preservatives. Swapping the meat with hardboiled egg, tuna, or salmon salad would make for healthy, low fat substitutions.
Another way to make a low fat sandwich is to experiment with the condiments. Add olive oil to your tuna or salmon salad and go low on mayo. Add loads of onions and herbs to the salad for added flavor, crunch, and health. You can opt for soy oil mayo or canola mayo that are considerably low in fat. For a delicious tang, add some vinegar. Remember, as long as you make up for the taste with flavors, you won't miss the fat much.
By far, the most effective way to make a healthy sandwich is to change the bread. You find many whole grain choices or bread made from all sorts of grains, including rice, millet, and even sprouted grains. These breads are more coarse and heavy than white, fluffy, yeasty breads, but are comparatively healthier than they are.
You can also use tortillas that are available in all kinds of grains to fix a quick and easy sandwich. Just wrap up the contents and you are done. You could even try wrapping your sandwich in a few layers of leaf lettuce, cooked cabbage leaves, or spinach.
Following these tips will help boost nutrition and cut out fats from your sandwiches.
Image Credits: closetcooking.com
Tips To Prepare Low Fat Sandwich