Tips To Prepare Low Fat Gingerbread
21 Nov 2011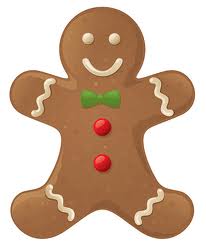 Gingerbreads may be the ultimate holiday favorites, but did you know that this ginger-flavor bread could contain quite whopping amount of fats too? However, that doesn't mean that you have to forgo your favorite dessert. You can always bake low fat gingerbread using a few healthy substitutes. The beauty of low fat gingerbread recipes is that they are light and easy on your health. Just pick your cues from the below mentioned tips on how to prepare low fat gingerbread and get started.
How To Prepare Low Fat Gingerbread
Flour
You need to especially consider your choice of flour when baking. All-purpose flour, though widely used, packs in loads of unwanted calories that can be a dampener to your diet. In that case, opting for whole-wheat flour or whole wheat while flour should be the best option. However, using whole-wheat flour might change the texture and taste of your gingerbread. Substituting just a portion of all-purpose flour with whole-wheat flour alternatives would give you the desired result without having to compromise on your texture.
Butter
Butter is one of the most common fattening ingredients in bread. Replacing butter with healthy alternatives like applesauce, prune puree, fruit puree, or mashed banana won't just make your gingerbread low in fat, but will also make it all the more tasty.
Sugar
Sugar packs in high calories, which in turns add to the fat content of your gingerbread. Opting for natural sweeteners like maple syrup or applesauce or opting for synthetic sweeteners like Stevia or Splenda, which are just perfect for baking will make your gingerbread healthy, and low in fat.
Egg Substitute
Another way to make you gingerbread healthy is to replace whole eggs with healthier substitutions like egg whites, Egg Beater, or yoghurt.
Also, avoiding unnecessary sweet toppings, icing, or glaze will make your gingerbread further low in fat.
Image Credits: fs2blogspot.blogspot.com 
Tips To Prepare Low Fat Gingerbread