How To Cook Nuts On A Gas Grill

15 Nov 2011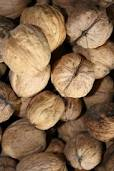 Cooking nuts on the gas grill imparts a stronger flavor to the nuts. This process  also imparts them with a smoky taste. Nuts can be grilled easily and the principle used here is high heat combined with short durations of grilling. So, get  the nuts out and let us begin the process of grilling…
Steps to Cook Nuts on a Gas Grill
Shell the nuts and discard the rotten ones.
If the nuts are of the same size grilling time can be more conveniently adjusted.                                                                          
Clean the grill and preheat gas grill to high temperature.
Take a grill pan and grease it.
Layer the nuts in this pan.
Place the pan in the grill and let cook for about 10 to 13 minutes.
Nuts get cooked instantly and the dry heat makes them crisp.
Keep shaking the pan intermittently to keep the heat from getting concentrated in one place.
Once done, remove from grill, let cool and serve as desired.
Tips for Grilling Nuts
Remove nuts from the grill when they are a bit underdone since the heat is trapped in the nuts and cooking continues even after grilling is over.
Make sure that nuts do not get charred since they become unpalatable when this happens.
All types of nuts can be cooked on the gas grill which includes peanuts, walnuts,  and almonds
Cook nuts on a gas grill and enjoy the goodness of oil-less cooking.
Image credit: goodfoodgoodwine.com.au ; edpen.wordpress.com
How To Cook Nuts On A Gas Grill