Tips To Prepare Low Fat Dumplings
12 Nov 2011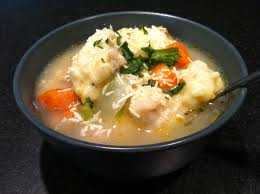 Dumplings aren't considered to be a part of a healthy meal, since they are often loaded with excess fat and calories. Fortunately, you can turn this wintertime staple into a healthy one by tweaking up the traditional recipe with some healthy additions. Scroll down to read through the tips to prepare low fat dumplings in order to get inspired and introduce healthy changes in your diet.
How To Prepare Dumplings that are Low in Fat 
If you are looking to cut down on the fat and carbs, you can modify the recipe by replacing regular flour with soy flour. Soy flour contains less carbs than wheat flour, and makes for a healthy addition to your dumplings.
The secret to a healthy, flavorful, and low fat dumplings recipe is to replace the flavor lost from the fat with seasonings. Most dumpling recipe uses broth made rich by using the skin-on chicken including the fattier dark poultry. Skipping the skin and opting for skinless breasts would alone make a big difference in the amount of fat in your dumplings.
One of the best ways to reduce the fat content in your dumplings is to use vegetable, chicken or beef broth rather than creamy soup. A 1/2-cup serving of cream of celery soup contains 6 g of fat, with 1 g of saturated fat. Meanwhile, 1/2 cup of chicken broth provides just 1 g of fat, and 1/2 g of saturated fat. This means you will be able to cook and enjoy this meal minus the fat while keeping the flavor robust.
To replace the rich broth that would be created from the skin and fatty dark, use canned low sodium chicken broth. However, the key flavor boosting ingredient for this healthy low fat version is dried thyme leaves. It adds a wonderful flavor to the broth and you don't even miss the fat and extra calories!
These tips would help you consume plates of dumplings without any guilt pangs.
Image Credits:savoryhackers.wordpress.com
Tips To Prepare Low Fat Dumplings