Tips To Prepare Low Fat Custard
12 Nov 2011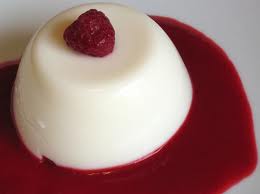 Traditionally prepared using egg yolks, sugar, milk, or cream, a rich and creamy custard tastes like a dream and can be the prefect sweet-tooth appeaser. But then, it can be dangerously fattening too. However, if you are cooking it at home, then you can control the ingredients and flavor, thereby slashing the fat content of you dessert. For tips on how to prepare low fat custard at home, read on.
How To Prepare  Custard that is Low-Fat
The secret to preparing low fat custard is to ditch the custard powder that contains modified starch, carrageenan thickeners, and hydrogenated vegetable oil. Instead, using cornstarch to thicken your custard could tot up as a better option. For flavor, just add some vanilla extract and you will have a custard as good as the one prepared from custard powder.
Use low-fat milk to make cornstarch pudding to reduce the calories. Cornstarch will also thicken almond or soymilk, if you want to make a pudding for someone who is allergic to dairy products.
Skipping the egg yolks and instead whopping up luscious custard using egg whites would give equally awesome result. Light and fluffy, egg whites gives you the same custardy taste and much richer than the usual, fattening egg yolk custard.
Also, substituting white sugar with sugar alternatives like Stevia, Splenda or any other artificial sweetener won't just slash down the calorie content of your custard, but will also make it less fattening.
Next time before reaching out for the box of custard powder, try making your own homemade custard. It might take you some time to get the perfect consistency, but then, it's well worth the effort, given that you get to slash down the fat content.
Image Credits: ifood.tv
Tips To Prepare Low Fat Custard