Tips To Prepare Low Fat Lemon Chicken
11 Nov 2011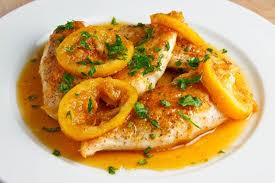 Luscious lemony flavor melded with the succulence of chicken makes lemon chicken a worthy treat, but not so for the weight–watchers and calorie conscious. A plate of lemon chicken contains around two thirds of a day's fat, which is equivalent to eating three McDonald's burger or gulping 32 ounce of Coke. Also, the sugar content in lemon chicken is quite high. Nevertheless, if you are hooked to the zesty flavor of lemon chicken, then you can very well use these tips on how to prepare low fat lemon chicken to whomp flavorful yet light chicken.
Cooking Tips To Prepare Low Fat Lemon Chicken
One thing that makes lemon chicken so irresistible and so very fattening is small chunks of chicken, dipped in batter and shallow fried. Fried chunks of chicken can be extremely calorific and trigger quite a few health conditions. In that case, baking the chicken chunks or lightly roasting them in the grill will help your savor the delicacy without putting you at an overdose of oil consumption.
Most lemon chicken recipes call for dollops of butter, which is not quite healthful eating. To cut out the fat without sacrificing on the taste, opt for olive oil instead. Olive oil dramatically minimizes the cholesterol and saturated fat content of the dish.

Most sauces call for gobs of honey and butter that can unnecessarily shoot up the fat content of your lemon chicken in a snap. Replacing that with soy sauce and olive oil would mean you relish low fat lemon chicken without sacrificing the taste.

 
These are just a few ways in which you can make your lemon chicken less fattening. You can experiment with your recipe and ingredients until you add something really fattening to your meal that would unnecessarily shoot up the fat content of your chicken.
Image Credits: closetcooking.com
Tips To Prepare Low Fat Lemon Chicken