Tips To Prepare Pecan Pie For Diabetics
9 Nov 2011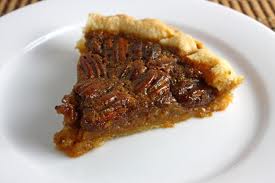 Anyone who said that having diabetes means giving up on your favorite puddings and pies probably didn't know where to go looking for diabetic friendly dessert alternatives. Agreed, sweet treats are off-limits for diabetics. However, modifying the traditional dessert recipe and substituting sugar and high GI ingredients with low-sugar or sugar free and low GI alternatives would mean that you could enjoy a serving of your favorite dessert sans any guilt. We have nailed a few tips on how to prepare pecan pie for diabetics to add some sweetness to your life, sans the sugar.
How To Prepare Pecan Pie For Diabetics
If you think that sugar surcharged pecan pies are unfit for a diabetic diet, know that a couple of changes in the regular recipe could slash down the sugar content considerably. Pie shells are usually crammed with white flour and refined sugar that can spell disaster for any diabetic. The best way to tweak it up is to go for whole-wheat piecrust instead. Whole wheat contains complex carbs that has lower impact on blood sugar level. Combining whole-wheat flour with sugar free sweetener like Splenda would yield healthy, sugar free piecrust fit for a diabetic.
Another ingredient, which you should skip while preparing pecan pie for diabetics, is karo syrup. Loaded with sugar, this syrup can send your glucose level skyrocketing. In that case, substituting it with other healthy, diabetic friendly alternatives like maltitlol syrup would help. Derived from malt, maltitlol syrup does not contain any sugar or gluten, does not stimulate glucose, and is 100% safe for diabetics. Maltitol syrup will allow you to keep the regular texture of the pecan pie filling without affecting your blood sugar level.
Making these small changes will make delicious pecan pie fit enough for any diabetic. You don't really have to bid adieu to your favorite dessert. Just making small adjustments as such can make even the most decadent pie into a diabetic friendly treat.
Image Credits: closetcooking.com
Tips To Prepare Pecan Pie For Diabetics