How To Cook Prawns On A Gas Grill

9 Nov 2011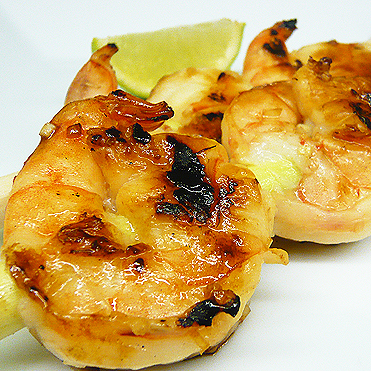 Prawns are larger than shrimps and hence are better candidates for the gas grill. They can be grilled quickly and go well with several types of marinades too. The easiest way to cook prawns would be by using skewers. This would help in getting them off the grill easily. Let us just go through the steps for cooking prawns on the grill successfully.
Steps to Cook Prawns On A Gas Grill
Peel prawns and devein them. Get rid of the head and legs too.                                                                                                
Immerse wooden skewers in water for about 30 minutes.
Thread the peeled prawns onto the skewers. The skewer should be inserted at the fat head section and exit via the tail end.
Place the skewers in the marinade of choice for about 30 minutes.
Clean the grill very well and spray with non-stick cooking spray.
Preheat gas grill to high temperature.
Place the skewers in the grill over direct medium heat.
Let cook for about 3 to 4 minutes on each side, all the while turning the skewers.
Once done, prawns would turn pink in color.
Watch the video for more information.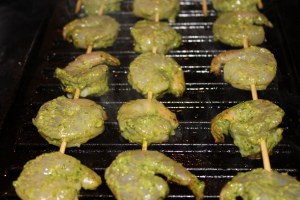 Tips to Cook Prawns on a Gas Grill
Prawns get cooked very fast and hence it is better to keep standing near the gas grill while cooking so as to take them off the heat once done.
Over cooked prawns become tough in texture and are largely unpalatable.
Prawns can be marinated using quite a variety of marinades. Lemon juice, olive oil, garlic, etc can be used for preparing marinade.
Cook prawns on the gas grill and enjoy a hot platter of grilled seafood this winter.
Image credit: tastestopping.wordpress.com/ ; dietcenterdenver.wordpress.com/ ; travellingpalate.wordpress.com/
How To Cook Prawns On A Gas Grill