Tips To Prepare Low Fat Sauces
1 Nov 2011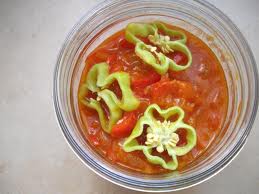 Sauces add the much needed zing to your favorite dish, but they can be notoriously fattening. Seemingly harmless, most sauces and condiments are in fact the real offenders and more often than not pack in a whack of fat, good enough to derail your diet plans and stuff your body with needless calories. However, the homemade sauces can be a lot healthier and tastier than the store-bought ones. To know how, trail the tips on how to prepare low fat sauces and get preparing your own sauces at home.
How To Prepare Low Fat Sauces
One of the best ways to forfeit the decadent ketchup is to swap it with luscious salsa. However, it would be wise to skip the store-bought ones and prepare some at home. Just mince up some tomatoes, onion, fresh cilantro, squirt limejuice and you have a yummy hot sauce for a quick fix.
Another way to substitute ketchup from your snacks is to prepare delicious chutneys. The best part about this homemade pasty sauce is that you can use almost anything — fruits, vegetables, spice, and vinegar. Just make your pick and blend it with a little vinegar or limejuice, a pinch of salt and you have a yummy sauce to complement any hors d'oeuvre.
Another great way to substitute store-bought sauce from your snack is to replace it with pesto. Made of any herb, pesto barely takes any time to prepare and tastes absolutely awesome. You can experiment with parsley, cilantro, and sorrel. However, it would be wise to stay away from nuts and cheeses in case you are looking for a low-fat option.
Agreed, nothing beats original tomato sauce when it comes to talking about sauce. A real tomato sauce comes sans any cream or butter. So, if you are preparing any at home, take care to avoid using these. Also, stave away from piling your ketchup with loads of sugar.
These tips to prepare low fat sauces are likely to make a win-win combo to your low fat snacks like crackers and tortillas.
Image Credits: cookinginsens.wordpress.com
Tips To Prepare Low Fat Sauces