Tips To Prepare Low Fat Pie
1 Nov 2011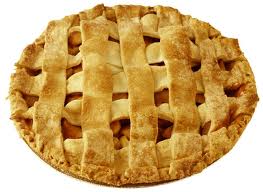 Pies can be the perfect addition to any meal, but can be quite fattening too. However, having a healthy lifestyle and following a healthy diet doesn't have to mean you skip your favorite dessert. With a little care and some healthy substitutions, you can prepare yummy pies that are totally low in fat and cholesterol. Choosing low-fat recipes and swopping a few ingredients can make a big difference in the calories, fat, and cholesterol in your pies. While portion control can help, if you have to indulge at all, make sure you follow the above tips on how to prepare low fat pie.
How To Prepare Low Fat Pie
Substituting butter with margarine will indeed make a difference, if you are looking to cut down on fats and cholesterol. A vegetable-oil based margarine sans trans fats can make your pie base all the more healthy and delicious.
Cut down on the butterfat by one-half to slash down the overall fat content. To make up for the missing butter, use equal amount of pumpkin puree, applesauce, or yogurt instead.
To make the pastry crust, substitute shortening, butter or lard with canola oil. Mix up canola oil, milk, and a small amount of butter to make the piecrust. The cue is to eliminate butter in fruit pie fillings, like apple or peach pie.
Switch traditional custard or pudding fillings with lighter options using skim milk or cooked meringue fillings that uses low-cholesterol and fat-free egg whites.
Top your pie with a light crumble topping made from oats, brown sugar, spices, and a small amount of canola oil in place of a higher-fat top crust. Make a light, cooked meringue topping or use nonfat whipped topping to finish off your pie.
Use these tips to prepare low fat pie and binge on it sans any guilt.
Image Credits: edhird.wordpress.com 
Tips To Prepare Low Fat Pie