Tips To Prepare Low Fat Casserole
1 Nov 2011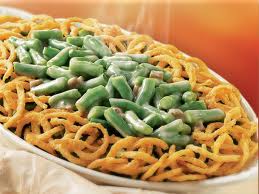 Casseroles may be instant crowd-pleasers, but they also pack in quite a large amount of fat. Most breakfast casseroles are packed with cheese, sausage, bacon, or hash browns that can shoot up the fat content of your casseroles. As an alternative, you can use low-fat substitutes to make more healthy, low-fat casseroles that everyone can enjoy. Pick your cues from these tips to prepare low fat casserole.
How To Prepare Low fat Casserole
To ensure that you prepare a nutrition-packed casserole, replace ham with lean protein like ground turkey. Opt for meat that is 90% lean or opt for meat cuts sans the dark flesh, as they tend to have more fat and calories. 
Substitute red meat with healthy vegetables, even if it doesn't call for it. Vegetables like peas, con, broccoli, zucchini, carrots not only make for low fat, healthy addition to your casseroles, but also saves you from piling unwanted fat.
Another way to avoid fat from creeping into your casseroles is to opt for low fat base. Substituting canned cream soups with low fat varieties cannot only help cut down the fat content considerably, but also step up its flavor. Use reduced fat sour cream, low-fat cheese, skimmed milk, and homemade low-fat mayonnaise. However, remember that choosing totally fat free dairy products can make your casserole runny.
Substitute egg noodles with whole-wheat pasta if you want to double up the fiber levels in your casserole. However, if you are preparing casserole for kids or adults who don't like noodles, then you can substitute the noodles with whole grain ones for higher nourishment and lower calories and fats. You can also use brown rice instead of white rice to make it non-fattening. 
Use these tips to prepare low fat casserole at home and treat your family to a healthy delight.
Image Credits: ojavanproducts.wordpress.com
Tips To Prepare Low Fat Casserole