Tips To Prepare Low Fat Cake
1 Nov 2011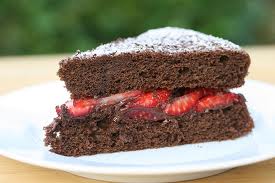 Cake tastes really wonderful, but sadly it is always high on fats. A small piece of store-bought cake can pack in gobs of fat and tons of fattening calories, good enough to derail anyone's healthy diet plan. In that case, the best thing to do would be to bake your own cake at home. When you are making cake at home, you get to control the amount and check the ingredients that go into it. Result, a low fat cake. Check out these tips to prepare low fat cake and prepare yummy cake with notably less fat.
How To Bake Low Fat Cake
One of the best ways to cut down the fat in your cakes is to use egg whites instead of whole eggs. By skipping egg yolk, you can cut down considerably on the fat content of your cake. If the recipe calls for four whole eggs, use five egg whites instead.
Another excellent way to lower the fat content in your cake is to replace cooking oil with applesauce or fruit puree. Applesauce contains pectin that helps bind the flour, prevent growth of gluten, and keep you cake tender and moist.
You can also use nonfat plain yogurt as fat substitute to bind the ingredients together and keep the cake mist and soft.
To make your cake all the more healthy and non-fattening, replace whole milk with skimmed milk to your cake batter.
Lightly spray your baking dish with nonfat cooking spray instead of oil or butter. Doing this will help you cut down on extra fat and make your cake low on fat and calories.
To further lower the fat content in your cake, dump the sugar and use sugar substitute like Splenda instead. Spenda works perfectly fine for baking. However, remember that not all sugar substitutes are perfect for baking. Also, you might need to adjust the amounts to ensure that your cake is properly sweetened, if using a sugar substitute.
Follow these tips next time you are baking a cake and turn this decadent delight into a low-fat delicacy.
Image Credits: findhealthydesserts.com
Tips To Prepare Low Fat Cake