How To Cook Whole Corn

20 Oct 2011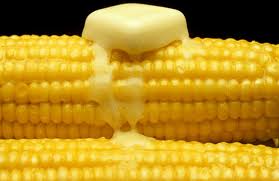 Boiling and grilling are the two most common methods used for cooking whole corn. Corn is a favorite and tastes amazing cooked either way. Let us see how to go about cooking it.
Steps to Grilling Whole Corn – 
Soak corn with its husk in water for about 60 minutes.                                                                                                                      
Preheat grill to medium heat.
Place corn on the grill and keep turning every few minutes.
In about 10 to 12 minutes, corn would be grilled and ready.
Remove the husk and season with salt and butter.
Serve warm.
Steps for Boiling Whole Corn – 
Remove husk and silk from corn.
Take a large pot and fill it with water. Add salt and bring water to boil.
Add in the corn and continue to boil the corn.
In about 25 to 30 minutes, corn would be done and ready.
Using a slotted spoon, transfer corn onto kitchen towels.
Let cool and serve with cheese or butter.
Do try out both methods and let me know which style of cooking gives the best results and allows you to enjoy its taste and goodness more frequently.
Image credit: tips-for-lifestyle.com/ ; mealswithgrandma.com/ ; nourishingwords.net/
Video credit: youtube.com/ 
How To Cook Whole Corn